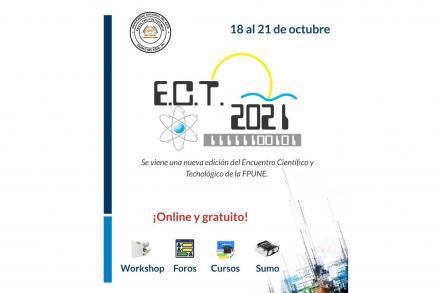 September 18, 2021
LPI Presenting at Encuentro Científico Tecnológico 2021
October 18 - 21, 2021
Linux Professional Institute (LPI) invites you to join their presentations at Encuentro Científico Tecnológico 2021, taking place virtually from October 18 - 21, 2021. LPI is thrilled to be participating in this great event! 
LPI Partner Presentations
LPI Partners will be providing presentations over the course of the conference. Don't miss out!
Enterprise Containers in the Linux World
Josua Castro, Openshift Specialist at Niubiz
OpenSource & Cybersecurity
José Angel Alamillo Diaz de Leon, CEO, Soluciones en Tecnología y Ciberseguridad S.A de C.V. - LPI Platinum ATP.
Director de la Academia de Ciberseguridad.
OWASP Zacatecas Chapter Leader.