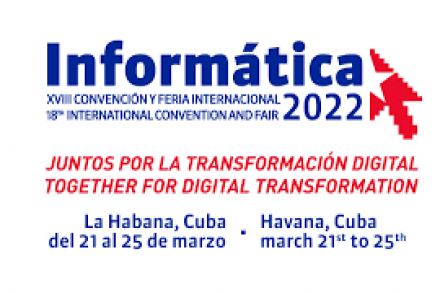 March 11, 2022
LPI Supporting Informática 2022
March 21 - 25, 2022
Join Linux Professional Institute (LPI) at Informática 2022, taking place at the Havana Convention Centre, Cuba, from March 21 - 25, 2022. The Ministry of Communications and the IT Union of Cuba invite you to the 18th edition of the International Convention and Fair Informática 2022. 
Together for Digital Transformation
LPI will be participating in a number of initiatives throughout the conference through presentations and training workshops.
Free, Livre and Open Source Software, Open Hardware and Open Culture (FLOSSHC): A path forward for Cuba
March 22: Jon "maddog" Hall, Board Chair, Linux Professional Institute
The opposite of freedom is slavery....a synonym for freedom is control.  When you use closed source software and hardware someone else has control over your business and your future. When you use free software you have the ability to control your business, your education, your path forward. You can collaborate with people around the world to create good products. When you use FLOSSHC you can determine how to use your systems to solve the problems that you have. 
Linux Essentials Workshop and Exams
March 17: Linux Essentials workshop lead by Juan Ibarra, Linux Professional Institute
March 18: Linux Essentials exam offered