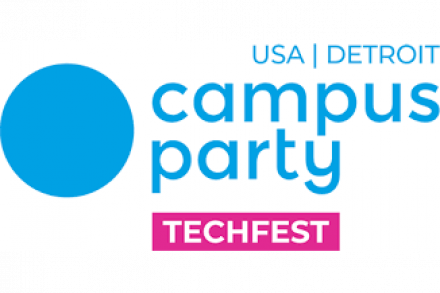 October 8, 2021
LPI Thrilled to be Participating at Campus Party USA 2021
October 8 - 10, 2021
Linux Professional Institute (LPI) invites you to connect with them at Campus Party USA taking place October 8 - 10, 2021 at TFC Centre, Detroit, Michigan. LPI is delighted to be supporting and providing new opportunities for the open source community!
Hone Your Skills.
Campus Party USA is the largest event for innovation and creativity. 
An event with 83 editions in 15 countries and more than 3 million participants around the world is transforming the future.
3 days and 2 nights, 24 hours of multidisciplinary activities in which students, communities, geeks, millennials, professionals, skill improvement seekers and institutions will meet to build the future using technology as a tool to change the world – consciously and responsibly.
Take Advantage of the Exclusive Exam Discounts.
LPI is thrilled to be offering exams at a discounted rate exclusively to Campus Party USA attendees. While at Campus Party USA, register to take the Linux Essentials for $75 USD, LPIC-1 (101 and 102 available) for $99 USD.
Please register in advance for any exams. You have the opportunity to take up to 2 exams.
Sunday, October 10 - ExamLab
9:00am - 12:00pm
REGISTER
Please arrive promptly at the start time to sign in and obtain instructions. You are required to bring your LPI ID and a piece of government issued ID. If you do not have an LPI ID, please obtain one here. 
Exam Review Workshop: Join the Linux Essentials Review Session
This session will be led by an LPI certified presenter that will be able to field questions and help you prepare to take an exam. 
Participate and learn more about the importance and understanding the objectives, exam structure, and why obtaining your certification will be professionally beneficial. 
Come prepared with questions! Please note, those that have registered to take their exams will have priority seating at the review sessions. 
Presented by: Kenny Armstrong, Linux Professional Institute
Date and time to be confirmed.