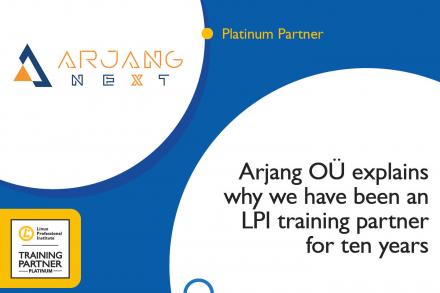 Arjang OÜ: Why we have been an LPI training partner for ten years
September 22, 2021 - by Arash Dehghan
Arjang OÜ is a computer training school centered in Istanbul, Turkey. Our technical team consists of experienced trainers, developers, and system administrators. We have been delivering quality training both nationally and internationally.
We also have a certification system to evaluate students and certify them for what they have learned.
In the open source world, everything changes so fast. Our biggest challenge has been to update our course content and our grading system with updated questions. Keeping a dynamically evolving standard throughout all our content was not easy.
Therefore, we sought help outside. We were looking for a credible, distribution-neutral training system with solid certification. Linux Professional Institute (LPI) was the answer to our needs. LPI provides an accurate and up-to-date training system that is accepted worldwide.
We decided to work side by side with LPI in 2011. As an LPI Training Partner for ten years now, we have been able to further standardize our training and certification system.
Now with the extra time and energy we have, we also wish to contribute to LPI to create a better learning experience for anyone who is part of the broad LPI community. Thus, we have expanded to become a Platinum Partner.