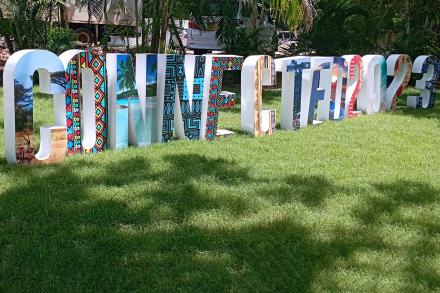 Linux Professional Institute at the Connected Kenya Summit 2023
May 5, 2023 - by Evans Ikua
The Connected Summit 2023 was held at the Diamonds Leisure Lodge at Diani Beach, on the Kenya South Coast, from April 2-5, 2023.
This annual event, organized by the Ministry of Information Communication and the Digital Economy through the Kenya ICT Authority and private sector stakeholders, brings together global ICT leaders, executives, policymakers, financiers, and innovators for intensive sessions that enhance learning, capacity building, and knowledge sharing between participants across all sectors.
As a Government-sponsored event, the Connected Summit attracts participation from across the ICT sector, with most participants from the public sector. In its 12th year now, the event has, over the years, lived up to its billing as the premier ICT conference in Kenya. This year's event attracted more than 1,500 participants.
The summit, which started as a Kenyan national initiative, has lately begun attracting interest and guests from continental and intercontinental players, with participants coming from as far afield as Uganda, Ethiopia, USA, the United Kingdom, and Germany. The theme this year was "Digital Economy: endless opportunities shaping our future".
Linux Professional Institute (LPI) was represented at the event by its Channel Partner, LANet Consulting Group (LCG), of which I am the CEO. LCG has been working with LPI now for many years. We used this opportunity to promote the LPI brand visibility and to actively engage with public sector players and other stakeholders from across the industry on the importance of certification for open source skills.
Linux Professional Institute has a long record of supporting government initiatives in Kenya through our partnership with the Kenya ICT Authority under the Presidential Digital Talent Program (PDTP), where we have supported the training and certification of various cohorts on Linux skills. This initiative is aimed at enabling the partcipants to stand a better chance at employment, and also at equipping them with skills to support open source adoption in the public sector.
This year's event was heldat a time when the Government is stepping up computerization efforts, guided by the Kenya ICT Masterplan that was launched last year, while looking for more efficient and cost-cutting opportunities in adopting technology. The adoption of open source software, as identified in the Kenya ICT policy of 2019, presents this opportunity, and it is our aim to continue engaging with the Government and other industry stakeholders to support this effort.