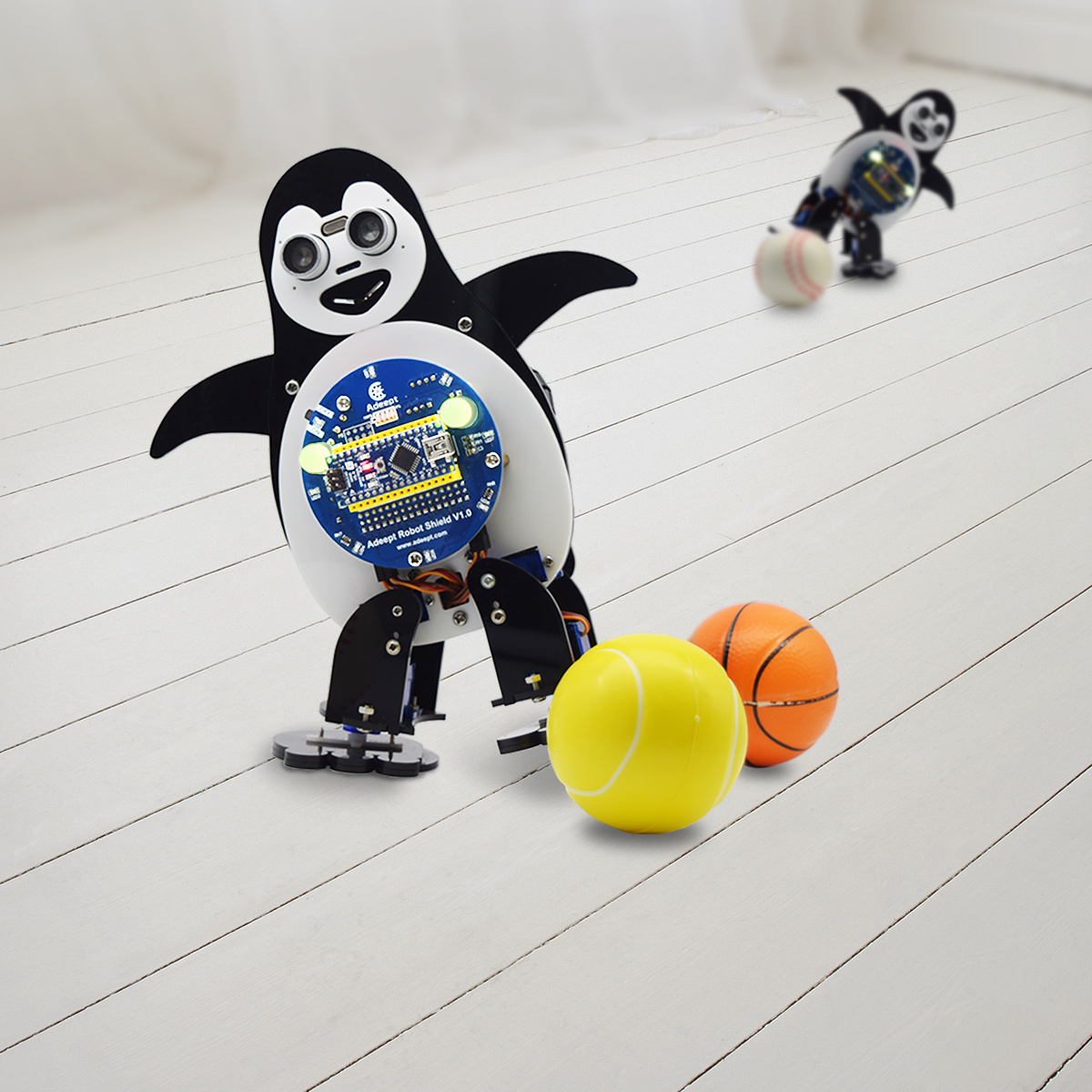 The contest has ended. Thanks to all who entered.
We invite our community to continue to participate in the survey, however new entries will not be eligible for this contest. Winners will be notified by email.
We'd like to know more about our community, and we'd like you to know more about us. So we've created a short nine-question survey to about our coming Membership program:
What kind of member benefits are most wanted?
What and how to want to talk to us?
What can LPI membership do for you?
To encourage participation in the survey we're holding a contest and giving away 10 prize packs, each of which contains a kit for building an open source robot penguin! The robots are programmable (using Arduino Nano and an available app), fully open source (both hardware and software) and battery powered. Ten people who participate in the survey before March 15 2019 will win!
The prizes
LPI will be awarding  ten (10) prize packs, each of which contains:
Adeept Penguin Robot Kit
 2x18650 Batteries and battery charger (where allowed by postal regulations, see below)
Cable Organizer Bag
LPI Penguins and stickers
(Note regarding batteries: Some countries do not allow Lithium batteries to be shipped to them through the postal service. Contest winners who live in countries to which we cannot ship Lithium batteries will receive the battery charger but no batteries. and no substitutions.)
Winner selection
The contest closed at 23:59 UTC March 15 2019; after that date five email addresses will be drawn at random from the collected surveys and the owners of those email addresses will win! Winners' names and countries will be posted on this page after the draw unless they explicitly wish not to be listed.
The membership survey will continue to run after March 15, however completed surveys will no longer be eligible for the contest.
Other contest rules
Residents of countries, states and provinces in which such contests are illegal or require local registration are not eligible to win.
A full set of rules and regulations governing LPI contests can be found at our Contest Rules web page.
English