Beta exams have started!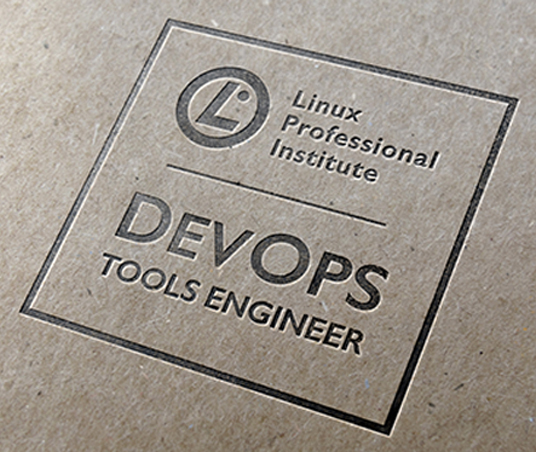 LPI is committed to providing the IT community with exams of the highest quality, relevance, and accuracy.
Click here to pre-purchase your LPI Certified Open Technology DevOps Engineer voucher.
Click here to participate in the beta exam process.
DevOps is one of the most in-demand skills in open source today.  In order to meet this need with verified skills LPI, an established authority in Linux Administration, is developing the DevOps Tools Engineer certification.  These additional certified competencies strengthen the portfolio of today's IT professionals.
As more and more companies introduce DevOps methodologies to their workflows; skills in using tools which support the collaboration model of DevOps become increasingly important. LPIC-OT DevOps Tools Engineers will be able to efficiently implement a workflow and to optimize their daily administration and development tasks.
1,485%growth in jobs mentioning
DevOps over the last 4 years.- Indeed.com Trend Analyzer
This certification will be released in autumn 2017 and will test proficiency in the most relevant free and open source tools used to implement the DevOps collaboration model, like for example configuration automation or container virtualization.
The new certification is created according to LPI's community-based certification development process. This process relies heavily on involvement by the IT community.
High-performing IT organizations report experiencing:
200xmore frequent
deployments.

3xlower change
failure rate.

24xfaster recovery
from failures.
- 2016 State of DevOps Report, Puppet and Doray
DevOps Exam Development
Spring 2016 - Job Skills Profile Research
We conducted research to find out which technology trends affect our candidate's jobs most. The results indicated that DevOps Tools are a major game changer.
Fall 2016 - DevOps Job Task Analysis Survey
To find out which skills are needed to master open source tools in a DevOps, LPI consulted its community through an online survey.  These skills help form the coming exam objectives.
February/March 2017 - DevOps Exam Objective Feedback
Draft exam objectives are available now for review and feedback!
To review the objectives follow this link to the LPI Wiki.
Spring 2017 - Final Objectives
Once the community discussion is settled, the objectives are finalized and published to support training material development and those wishing to prepare for our beta tests to be held in the summer of 2017.
Summer 2017 - Beta Exams
The final exam objectives guide the creation of questions which are used to create the DevOps exam.  To ensure the new exam matches LPI's high quality standards, and is fair to all candidates, free beta exam labs will be held to field test the exam. Click here to register for the DevOps beta exam.
Fall 2017 - Exam Release
After the beta exam are reviewed by our statisticians, the exam will be published and will be available through our testing centers and at events.
Having consulted the open source community on the relevance of DevOps tasks and tools, LPI has finalized the exam objectives. The final objectives can be found on our wiki. It includes these major topics:
Software Engineering
Container Management
Machine Deployment
Configuration Management
Service Operations
When will the Linux Professional Institute DevOps Engineer certification be available?
The new certification will be available in autumn 2017.
How can I prepare for the Linux Professional Institute DevOps Engineer certification?
The objectives of the new certification will be finalized in the beginning of 2017. Following the release of the objectives, LPI will publish a series of blog postings introducing the exam topics and point to relevant documentation.
Will there be beta exams for the Linux Professional Institute DevOps Engineer certification?
Beta exams are an important part of LPI's quality assurance and will be available for LPIC-OT DevOps Engineer. The exact times and places of beta exams will be announced in spring 2017.