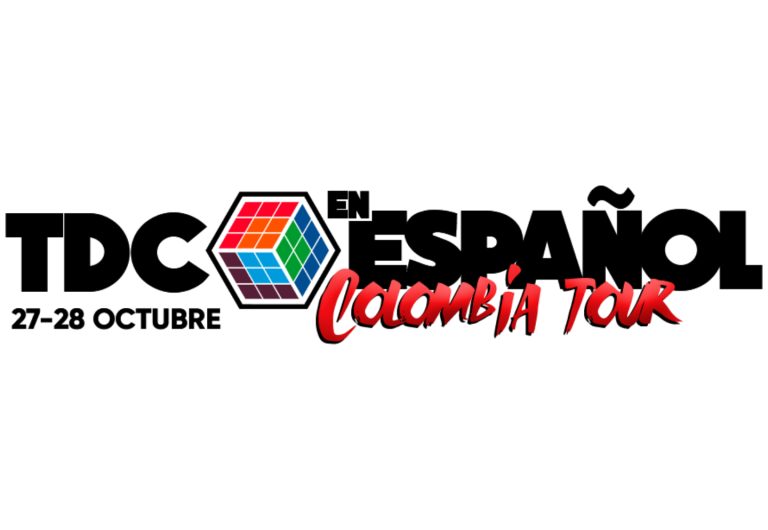 October 27-28, 2022
The TDC events series touches base in Bogota (Colombia) with its En español – in Spanish – session.
TDC brings Brazil's largest software developer community event to Colombia.
TDC (The Developer's Conference), the largest conference for technology professionals in Brazil, is holding its first Latin edition: the TDC en Español – Colombia Tour.
The convention, which will take place in a hybrid format, in person in Bogota (Colombia) and online on the Hopin platform, will have its content entirely in Spanish to impact the Latin America technology community, allowing more significant interaction and exchange between professionals and companies in the region.
The first day of the event will be held in person in Bogota, Colombia, with simultaneous transmission through the Hopin platform for all of Latin America.
The second day will be completely virtual, with the participation of speakers from all over the region.
With more than 15 hours of content, the two-day event will address the most relevant topics of the technology market, such as: Agile, Architecture, APIs & Microservices, Testing, Web & Mobile, Design, DevOps & Cloud, Artificial Intelligence & Data, Digital Transformation, and Innovation.
"With the pandemic and acceleration of digital transformation in enterprises, we followed a much greater interest from Latin developers for a closer approach to professionals from other regions and multinational companies. We saw an opportunity to get closer to the community, creating a great hub in the region,"
explains Yara Mascarenhas, Founder, and Host of the event.
The TDC has already held more than 50 editions in Brazil. In 2022 alone, three editions have already been held: Connections, Innovation, and Business, which brought together about 40 thousand people. Among the speakers who attended the events are names such as the president of Microsoft Brazil, Tânia Cosentino, the senior vice president of Oracle Technology in Brazil, Rodrigo Galvão, Dr. Venkat Subramaniam, founder of Agile Developer, Inc., creator of agilelearner.com, writer and professor and instructor at the University of Houston, and the scientist, professor and entrepreneur Silvio Meira.
"Our goal is to contribute to developing Latin America's technology ecosystem, bringing together professionals, big tech executives, and those interested in this universe in the same space. For this reason, we are starting a free event that stimulates open innovation and sharing of ideas," complements Yara.
Among the sponsors: CI&T, Jetbrains, BTG Pactual, AWS, Accenture, and Linux Professional Institute (LPI). For more information and to register, go to: thedevconf.com/es-2022.
TDC is an open innovation platform that seeks to inspire collaboration among technology professionals around the world.
LPI will be supporting this event with its local partners. 
 LPI's Community Engagement Director, Cesar Brod, will be at TDC Colombia Tour to talk about Linux, Open Source, and the value of FOSS certifications.
TDC En español – Dann Carlton Hotel – Bogotá, Colombia.