Conoce a nuestro Consejo de Administración
Te invitamos a conocer nuestra junta directiva. Como organización sin fines de lucro, Linux Professional Institute (LPI) se basa en los esfuerzos de numerosos empleados y afiliados de todo el mundo. Estamos orgullosos de presentarles a nuestro comprometido grupo de voluntarios que lideran la organización a nivel de junta.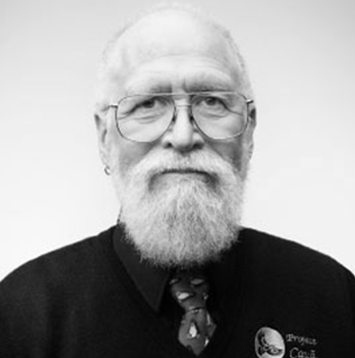 Jon "maddog" Hall
Jon "maddog" Hall es el presidente de la Junta del Linux Professional Institute. Desde 1969, Jon "maddog" Hall ha sido programador, diseñador de sistemas, administrador de sistemas, gerente de productos, gerente de marketing técnico, autor y educador, y actualmente trabaja como consultor independiente.
Si bien no fue miembro fundador de LPI, ayudó a formular algunos de los conceptos y donó dinero personal para permitir que las primeras pruebas 200 sean probadas en psicometría.
Jon "maddog" Hall se ha concentrado en los sistemas Unix desde 1980 y los sistemas Linux desde 1994, cuando conoció a Linus Torvalds y reconoció correctamente la importancia comercial de Linux y el software libre y de código abierto.
Ha viajado por el mundo hablando sobre los beneficios del software de código abierto después de haber recibido su licenciatura en Comercio e Ingeniería de la Universidad de Drexel y su MSCS de RPI en Troy, Nueva York.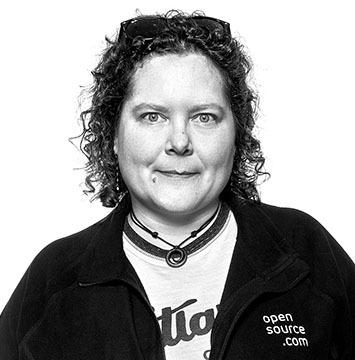 VM (Vicky) Brasseur
VM (aka Vicky) is a corporate strategist specialising in free and open source software in the business. She has spent most of her decades in the tech industry leading software development departments and teams, providing technical management and leadership consulting for small and medium businesses, and helping companies understand, use, release, and contribute to free and open source software in a way that's good for both their bottom line and for the community.
She is the author of _Forge Your Future with Open Source_, the first and only book to detail how individuals can contribute to free and open source software projects. The book is published by The Pragmatic Programmers and is available at https://fossforge.com. She is also in the process of writing a second book for Pragmatic covering how to use, contribute to, and release open source projects effectively and strategically for your business.
Vicky has been a moderator and author for opensource.com, an author for Linux Journal and FOSSlife, the Vice President of the Open Source Initiative, and is a frequent and popular speaker at free/open source conferences and events. She's the proud winner of the Perl White Camel Award (2014), the O'Reilly Open Source Award (2016), and two Opensource.com Moderator's Choice Awards (2018, 2019). She blogs about free/open source, business, and technical management at anonymoushash.vmbrasseur.com.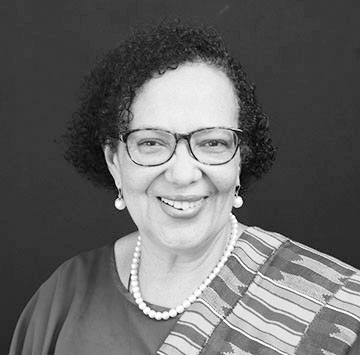 Dorothy Gordon
Dorothy Gordon es un líder mundial en el campo de la tecnología y el desarrollo con un enfoque especial en África. Trabaja para lograr un mayor compromiso y acción en cuestiones de política, implementación y evaluación relacionadas con el impacto de la tecnología en la sociedad. Es panafricanista y feminista.
Dorothy es la actual presidenta del Programa Información para Todos del Consejo Intergubernamental de la UNESCO con el mandato de construir una sociedad del conocimiento más inclusiva. Es miembro del grupo de trabajo de expertos de la Asociación Global sobre Inteligencia Artificial en innovación y comercialización. Anteriormente, trabajó en la Comisión Global sobre Gobernanza de Internet y trabajó durante muchos años como gerente del Programa de las Naciones Unidas para el Desarrollo.
Su compromiso con las tecnologías de código abierto se deriva del hecho de que generan una mayor propiedad, innovación y diversidad de la tecnología. Como directora general fundadora del Centro de excelencia en TIC Kofi Annan de Ghana e India, se aseguró de que los sistemas backend se ejecutaran exclusivamente en tecnología de código abierto. Durante su mandato, el Centro acogió FOSSFA (la Fundación de Software Libre y Código Abierto para África) de la que fue miembro del Consejo. Anteriormente en la Junta de Creative Commons, Dorothy actualmente forma parte de su Consejo Asesor. Es una firme defensora de los principios ROAM (universalidad de Internet) y todas las dimensiones del Movimiento Abierto.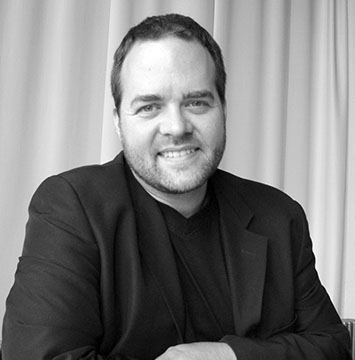 Klaus Knopper
Klaus Knopper is an Electrical Engineer with a history of three decades of Unix (different brands) and especially Linux system administration and developer of customized Linux-based operating systems, passionate hardware+software tinkerer.
As main job, regular professor for Software Engineering, IT Security and informatics in the programs of Business Informatics / Information Management (Bachelor + Master) in the faculty of Business Economics and Vice President for Digitalization at the University of Applied Sciences Kaiserslautern / Germany. Also self-employed software developer and consultant.
Klaus is located in Europe and in the german-speaking corner thereof, was co-founder of the former LinuxTag expo and conference started in 1996, and speaker at various Linux-related events (USA, GB, India).
In 2000 he presented the Live GNU/Linux system Knoppix at the Atlanta Linux Showcase. While Knoppix was rather targeted at developers and for software evaluation and hardware compatibility tests at that time, than at beginners, it helped many to gain experience with a Linux-based Desktop, or rescue data from defective other operating systems without modifying disks.
The ADRIANE accessibility extension of Knoppix allows blind computer users to get an easy start with Linux on a talking text console, with no or few sighted help needed.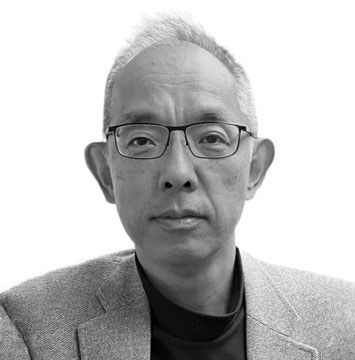 Michinori Nakahara
Michinori Nakahara spent over 33 years at IBM-Japan in various leadership positions, specializing in the Asia-Pacific region. He then served as Chief Training Officer for a Tokyo-based open source software start-up. In November 2022, he was made Japan General Manager for AutoGrid Systems.
Having worked in Japan, studied in both Japan and the United States and worked closely with US and European IT companies, he brings a unique and varied perspective to the Linux and Open Source community as a member of the LPI's Board of Directors.
With a professional history with Linux and Open Source Software that goes back to 1999, as manager of Linux business development at IBM-Japan, and responsibility for working with IBM's global partners, his experience with Linux/OSS based systems is extensive.
Such a familiarity with the technology and the major players both inside and outside the region, motivated him to contribute beyond his workplace, serving on various committees, forums and in organizations dedicated to Linux and Open Source education and policies in Japan.
Michinori Nakahara sees serving on the LPI Board of Directors with other seasoned Linux professionals as an opportunity to further expand his knowledge and put his decades of experience in Asia and the global Linux community to work for the furtherment of LPI, Open Source and the world.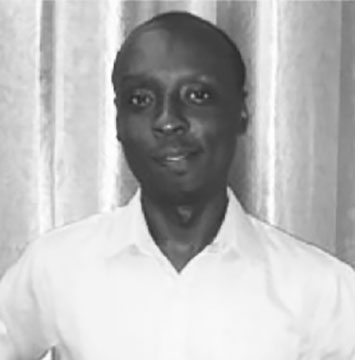 Emmanuel Nguimbus
Emmanuel Nguimbus is a computer engineer with 12 years of experience. He is an LPI Member, LPIC-3 certified and an LPI Approved Trainer.
Since 2015, he has been a trainer for Linux and open source solutions in general. He teaches operating system, Cloud and security at university. Of course, all the courses he teaches are based on open source. He founded BACKBONE CORP, his first company in 2013 and is still managing it.
He is also the co-founder of some projects using only open source: Teledocta, a digital health platform, and OpenStudi, a francophone eLearning platform for FOSS.
Whether in the company he runs or in the projects he is associated with, he promotes Linux. He is a consultant in the framework of several private and governmental projects, which operates 100% open source. He is a member of private and public working groups, project teams, monitoring and steering committees. In these contexts, Emmanuel was able to familiarize himself with issues of training, management, entrepreneurship, strategy and governance.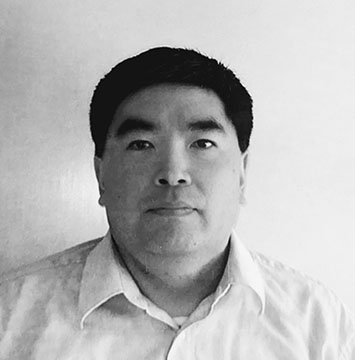 Mark Phillips
Mark Phillips is an Engineering and Technology Engineer with around 40 years in Defense and Aerospace spanning Australia and the US. He has consulted in multiple countries to include France, UK, Singapore, Canada, Sweden, Germany among others. He has spent the majority of his career pushing the boundaries of technology working in fundamental to applied research in the areas of Computer Simulation supporting Training, Test and Experimentation. Mark specializes on making ideas reality. Mark serves on the Board of Directors of the International Test & Evaluation Association (ITEA); and Educational and Professional development Organization as a Non Profit and understands the importance of volunteering and giving back to the community to help the next generation step up and contribute.
Mark is an Engineering Fellow at Raytheon Missiles and Defense mentoring professionals and conducting fundamental and applied research into Defense and Aerospace. Mark is a graduate of the Royal Military College of Australia, has a Bachelor of Electrical engineering (Honors) from the University of New South Wales, a Masters in Engineering (Modelling and simulation) form Old Dominion University and is a Ph.D candidate in Engineering Management at Old Dominion University.
Mark lives in Tucson Arizona with his wife Sarah and two of their 6 Children.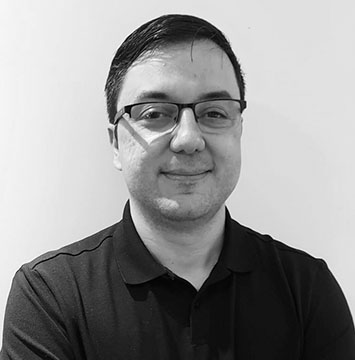 Ricardo Prudenciato
Graduated in Information Technology and Post Graduated in Computer Networks, Ricardo Prudenciato's career has always been totally focused on Linux and Open Source technologies, mainly working with support and administration of systems and their services.
In 20 years of experience, he has worked in most of the levels that a Linux professional will go throutgh in his career, from intern to senior, leading and coordinating teams. He also had the opportunity to work in different types of companies, from small to large organizations such as IBM, Portugal Telecom and Vivo (Brazil).
In the last 5 years his focus has been on teaching and mentoring professionals in their journeys with Linux and Open Source, sharing the knowledge acquired over the years, through online training focused on Linux and especially on LPI Certifications.
He has published courses on Introduction to GNU/Linux, Shell Script Programming and Preparations for LPIC-1 and LPIC-2 Certifications, with more than 38,000 students.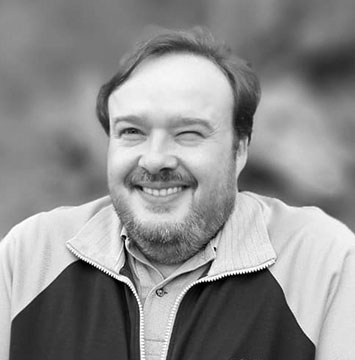 Uirá Ribeiro
Prof. Uirá Ribeiro is a Senior C-Level Executive with solid Information Technology background, Software Developer and Internet Architect Engineer with a 23-year career. He stay on top of trends in Open Source technology. As an educator, has reached the top, as headmaster of a Brazilian University for more than 15 years.
He holds a Master in Informatics and Bachelor in Data Processing, among other fifteen IT certifications, such as "AWS Certified Cloud Practitioner", "AWS Certified Architect", "AWS Certified SysOps", "CompTIA Linux+ce", "Scrum Foundation Professional Certificate", "Linux Foundation Certified System Administrator", "CompTIA Project+", "CompTIA Linux+", "LPIC-3", "CompTIA Security+ce", "RHCSA", "RHCE" and "Red Hat Specialist in Containers and Kubernetes".
He is the author of 11 books, recognized in the world IT market, published in English, Portuguese, Spanish and Italian, as LPI Publishing Partner.
CEO and founder of Linux Certification Edutech, for 15 years he has taught Linux online classes, with more than 14,000 certified students.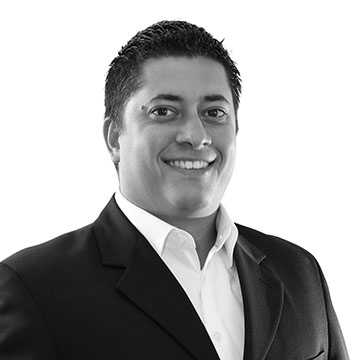 Thiago Sobral
Thiago Sobral works with Linux, Free, and Open Source software since 1998. He began working as a hardware intern, then he moved to be a C ANSI programmer in Linux. He switched to be a consultant sometime later and then started working as an instructor as well. At that time he realized that he was a FOSS Evangelist.
He is a member of the Free Software Association in Brazil, was part of the Free and Open Source movement there at the beginning of the century, is author of articles, presenter at various events in Brazil and abroad.
His technical background goes beyond operating systems and programming. He has worked with various technologies and their integration, from infrastructure to applications covering networks, security and all the issues that come up in customer environments or those where he works as a SysAdmin. He has worked for small and large enterprises, is a former employee of Conectiva, Red Hat and SUSE where he was able to experience and understands the needs and value of enterprise open source.
He is part of the Digital Law Commission in Sao Paulo, was a lecturer and trainer, created FOSS events and participated in hundreds. He has a strong technical background and then moved more towards business, strategy and marketing. Today he is Global Offering Manager for Open Source at IBM. There he is responsible for the entire offering, from technical engagement to the overall business generated by open source. Therefore, he is heavily involved in various communities around the world and has a holistic view of the needs of the communities, businesses, professionals and early career developers.