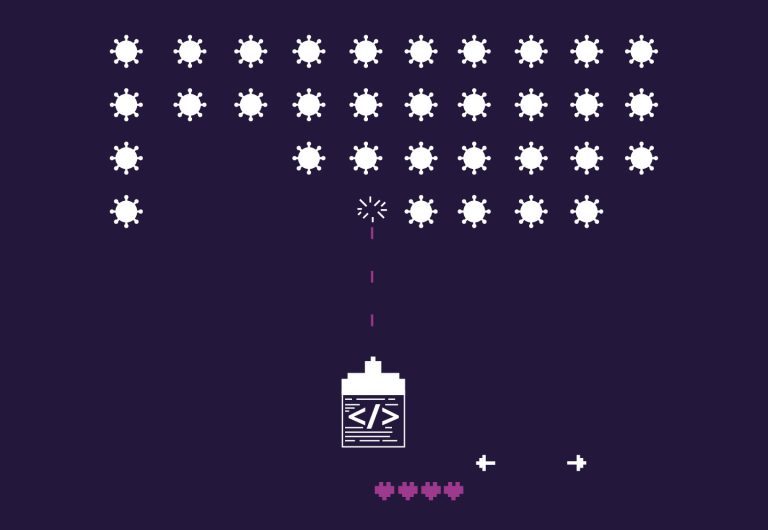 February marks the celebration of creation of the Open Source Initiative (OSI) in 1998. OSI created the standard definition of the term Open Source that helped guide many of LPI's initiatives today. Through the past year, open source provided many opportunities to organizations to continue to work, implement their projects, and continue reaching out to communities. Here are just a few examples of how open source provides opportunities through the face of COVID-19.
This article is part of a monthly series on the LPI blog to celebrate the anniversaries of several key open source projects, by exploring different angles and directions of the broad open source movement.
The COVID-19 crisis brought out all the creativity of the open source movement. In every area of innovation–open source software, open data, open collaboration, and even open equipment–companies and research institutes have addressed medical and public health needs quickly. This article highlights some of the initiatives in each area.
LPI Partners Step Up
As part of a worldwide open source community, many LPI Partners have found opportunities through open source to pivot around the constraints of COVID-19.
Open Equipment
This may be the coolest development in the open COVID-19 campaign. Take ventilators, the final line of defense against death from the virus. Traditional ventilators are expensive, complex, and slow to manufacture. This is because they were designed to cover a wide range of uses and to be very robust; their adaptability and rich features make sense in normal times. But the millions suffering from shortness of breath due to a single virus could benefit from much simpler devices that get the job done.
Free Software
Although the healthcare field lags behind others in its willingness to use free software, a number of important tools have made headway. Open source electronic health records are employed in many countries.
Open Data
It should be noted that open data is a messier and more nuanced topic than open source software. Even data that has been expertly deidentified (anonymized) is at risk of being re-identified, so it's important to make sure that access to health data goes to legitimate researchers. Most organizations impose codes of conduct and licensing requirements to prevent abuses.
Open collaboration and other help for researchers
All manner of resources have been opened up by generous organizations in the effort to research COVID-19: tools for searching papers, locating their authors, and analyzing the data.
The COVID-19 Campaign Brings a Breath of Fresh Air
The initiatives in this article hopefully point to an opening up of the healthcare field, which traditionally has been conservative and reluctant to share data or collaborate. The pandemic has brought new urgency to criticisms that have been aired for decades: lack of coordination in providing life-saving equipment, rigid publication practices that hold up research or charge high prices for it, poor practices in data collection and sharing, and use of inflexible data formats such as spreadsheets. And of course, people worry about who's getting our data and how they might abuse it.
The terrible toll of COVID-19 has sped up traditional processes–such as the amazing development of vaccines–and forced the healthcare field to adopt practices such as telehealth that it should have embraced long ago. Hopefully, the new collaborative environment will also break the logjam of siloed data and behavior that has increased health care costs and slowed moves to better practices such as value-based care. Sunlight is the disinfectant the field needs now.