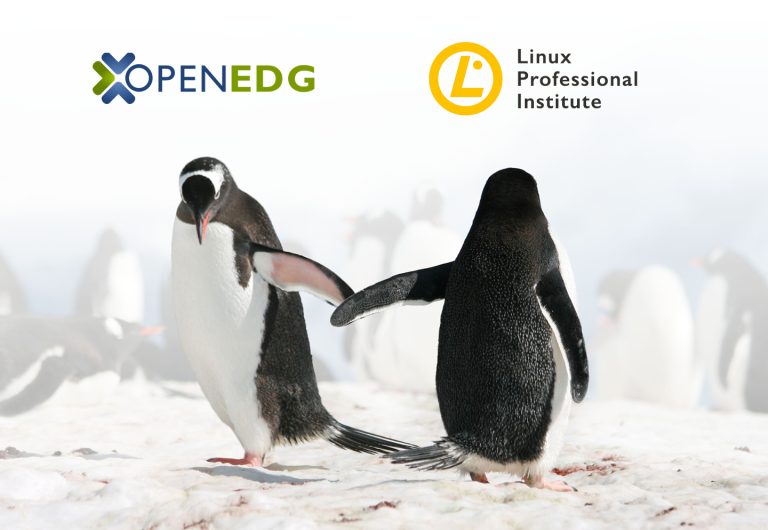 OpenEDG is the parent organization of the OpenEDG Python Institute, the C++ Institute, and the JS Institute. OpenEDG provides independent, vendor-neutral certifications in the field of programming. Recently, OpenEDG has partnered with Linux Professional Institute (LPI). This partnership goes much deeper than most LPI partnerships, because OpenEDG will integrate LPI Learning Materials into the OpenEDG online training platform, Edube.
OpenEDG's online platform includes sophisticated features such as milestones and motivational tools. All OpenEDG courseware is provided free of charge. Students range from high school students through college students up to professional programmers.
The company has partnered with Pearson VUE (which LPI also uses) to offer independent, vendor-neutral certifications for C++ and Python. These certifications are recognized globally by many international institutions and government agencies.
The partnership between OpenEDG and LPI will make it easier for OpenEDG  to learn the open source tools covered by LPI certifications and to get LPI certifications themselves. OpenEDG and LPI will also collaborate to create new courses and certifications
"OpenEDG and LPI have been allies for a very long time, and I am extremely proud that we have formally joined our alliance. We are looking forward to being able to deliver better and better content to the people who matter to us most: our students." – Mac Wichary, VP & CEO, OpenEDG.
G. Matthew Rice, LPI executive director, says, "LPI's focus on administration and DevOps, together with OpenEDG's strong offerings in program development, form a powerful combination helping IT professionals face all the needs of their environments."
Rafael Peregrino da Silva, manager of partnerships and sponsorships at LPI, said, "A partnership between the Linux Professional Institute and OpenEDG is a perfect marriage of expertise, combining the industry-recognized certification standards of LPI with the comprehensive training and education provided by OpenEDG to deliver a world-class program for professionals looking to advance their careers in Linux and open-source technology."