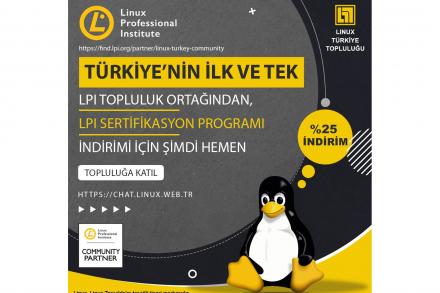 May 27, 2022
Join Linux Chats!
June 3, 2022
Join the Linux Turkey Community every Friday for a deep dive into Linux talks and program news. This is a wonderful opportunity to connect with Linux and Open Source Professionals within your community.
Register to save your spot now!
During these events, keep an eye out for discounted exam coupons!
Linux Turkey Community
Linux Turkey supports all Linux-based operating systems that are included in the free software license and are open source. Linux Turkey also supports Linux-based operating systems in Turkish; It aims to share useful resources, content and articles.
Linux Professional Institute is proud to have Linux Turkey as a Community Partner