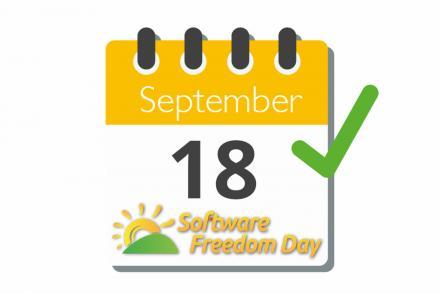 September 18, 2021
LPI Supports Software Freedom Day Worldwide
September 18, 2021
Linux Professional Institute (LPI) invites you to join them, our Partners and our community in Software Freedom Day, taking place September 18, 2021. LPI is thrilled to be supporting an important global event!
Let's celebrate Software Freedom Day 
Software Freedom Day (SFD) is an annual worldwide celebration of Free Software. SFD is a public education effort with the aim of increasing awareness of Free Software and its virtues, and encouraging its use.
Software Freedom Day was established in 2004 and was first observed on 28 August of that year. About 12 teams participated in the first Software Freedom Day. Since that time it has grown in popularity and every year we have more than 300 events organized by over 100 cities from around the world.
Participate in an event near you!
LPI and our Partners are organizing events globally! Check out the SFD event map for an event near you or take advantage of tuning in virtually anywhere.
Become Involved: How you can create my own SFD event?
Software Freedom Day has great resources on how to build your own SFD event for your local community. Check out how to organize SFD best practices.
Check back here for additional details of LPI, Partner, and Community events!