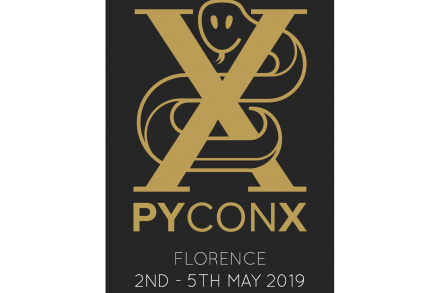 May 2, 2019
PyCon X: LPI Italia Media Partner and Community Discount
May 2 - 5, 2019
Linux Professional Institute (LPI) Italia is thrilled to be attending PyCon X in Florence, Italy from May 2-5 as Media Partner. There are PyCon X tickets available for the LPI community at a 10% discount.
Python Italia and PyCon Italia: 12 years of history, 10 years of events
Python Italia is a social promotion Association founded in 2007. Since then, the Association has grown a lot, along with the language it supports.
Managing many events throughout the Country, PyCon has, year after year, become one of the most important Python related gatherings in Europe. The 9th, 2018, edition, counted more than 700 guests and 20 solidarity grants for girls, students, unemployed.
A peculiar feature of PyCon is the "Beginner's workshop", where Python-newbies are supported by expert mentors.
LPI - PyCon Media Partnership
Daniele Cirio, Italy Country Manager of Linux Professional Institute, stated, "We are very happy as LPI to partner with PyCon X. Just a quick look at GitHub is more than enough to realize the amount and relevance of Python Open Source projects: the "classic" Django, but also applications and instances that are driving the technological change in facial recognition, machine learning, Cloud. We thank Python Italia and PyCon Italia for the discount they offer to the LPI community: See you in Florence."
Matteo Benci, Executive Office Manager of Develer Srl, PyCon Italia coordinator, stated: "Involving the variety of realities that makes up the Python ecosystem is one of our missions: we believe that diversity is a huge plus and we want to give as many people as possible the chance to take part in our initiatives and events, spreading the Python culture.
Our partnership with LPI is an important part of this variety of realities: I thank the LPI guys for their willingness and enthusiasm they put into this initiative!."
PyCon X: LPI Community Discount
The Linux Professional Institute Community is invited to take part to PyCon X, Florence, Italy, Grand Hotel Mediterraneo (Lungarno del Tempio, 44) between Thursday May 2nd and Sunday May 5th. To receive the 10% discount, please use the following code; PY10LPI10.