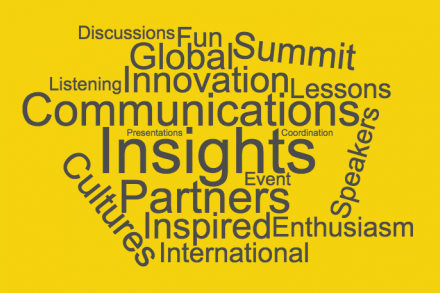 Hosting a Successful Global Summit: Lessons for Project Managers
July 21, 2017 - by Jasmina Jocic
Introduction
Every year, Linux Professional Institute (LPI) gathers staff, regional partners, and strategic partners from all over the world to discuss how to better serve the needs of the Linux and Open Source community.
Helping to organize a global event that taps into the energy and enthusiasm from open source community leaders from several counties is a true challenge. So, in this blog, I will share lessons that any project manager who works with an international organization can use to ensure their events are more successful.
Background
The first thing to keep in mind is that I have worked with LPI for less than a year in my role as Project Manager. So, when I was helping to plan the 2017 LPI Global Summit, many of the people who were contributing to the event were unknown to me. As a result, I worked closely with a colleague, John Meaney, LPI's Director for Regional Development, who has well-established relationships throughout LPI.                                                                      
                                                                                                                                                              
Second, people who contributed to the summit come from dozens of countries, communicate in several languages (other than English), expect different outcomes from the event, and have a wide range of technical expertise. That meant John and I engaged with LPI colleagues, sponsors, attendees, and the event speakers, using every form of communication available.                                                                                                                   
                                                                                                                                                              
Third, given the global nature of LPI (i.e. having Regional Partners in more than 20 countries) and the complexities/costs associated with juggling schedules, planning content, and managing event logistics, it was crucial that every minute at the summit was worthwhile for all attendees.
The Event
 
The good news is that the summit was, by all measures, a success. In part, this was due to the extensive planning; but it was also owing to the shared sense of support and community held by attendees, regardless of their role in the event. Each summit activity reinforced a core value of LPI: disparate viewpoints are genuinely accepted and respected.
While challenging conversations were had, differences in opinions and practices were acknowledged, discussed, and embraced. I was more than surprised to see this approach from all our attendees, I was inspired by it.
By the end of the event, all attendees had contributed to how LPI will evolve over the next year. I look forward to the next summit and with it, the opportunity to savor more lively conversations and wonderful success stories from partners.
Key Lessons
When pulling together an important event that draws people together from the around the globe, I recommend the following for any project manager:
Involve people who have existing relationships with key stakeholders early when planning the event. This allows you to 'piggy back' on their relationships and establish credibility quickly.
Use every communication channel available to you to build and sustain rapport with stakeholders.  
Maintain a regular schedule of check-point meetings throughout the event planning. These should be outcome-driven sessions as well as brainstorming sessions. Both are critical to keep deliverables on schedule and minimize project-related risks.
Devote time to understanding the cultural expectations and patterns of communications of relevant stakeholders.
Since team members are located around the world, use these events to strengthen working relationships.
Allow yourself to enjoy the event that you have helped organize.
After the event, collect, review and circulate the lessons learned.
As the Project Manager for LPI, I welcome your insights about how to best manage short- and long-term events/projects for international organizations.