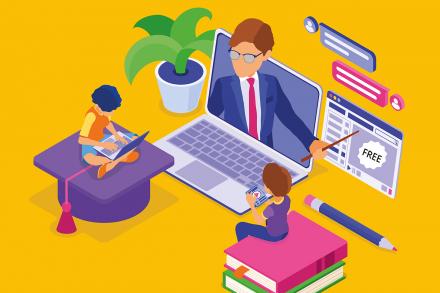 Good (Free) Training is Not Hard to Come By
May 7, 2020 - by Kenny Armstrong
So now that we are indoors most of the time in keeping with social distancing guidelines, many of us are searching for ways to make this time productive.  For whatever reasons you might find yourself in-between jobs or are already working for someone and want a change of career.  If your interests lie within the realm of Linux and open source software, read on for some tips on how to move forward in learning more about this field.
One can find a plethora of lessons and tutorials on how to use and administer Linux throughout the internet.  However, this article will focus on complete and coherent courses designed for those that are very new to Linux as well as seasoned system administrators.
There are some industry leaders in the field of technology that fully understand the importance of open source software and of Linux in general.  In keeping with that understanding they offer some Linux training for free.  Here are a few examples:
Cisco
Cisco Systems, one of the companies whose hardware and software powers a large portion of the internet's backbone has long offered entry-level Linux training through their Cisco Networking Academy.  Here are two free courses offered through this platform for those interested in Linux:
IBM
Another large technology company that understands the importance of open source technology is IBM.  Since the early 2000's, IBM has maintained free training materials for Linux on their website.
Community Supplied Training
Not to be outdone by the titans of the industry, many individuals have taken it upon themselves to provide their own quality Linux training to the world for free.  Here are some examples:
Software Development
Perhaps you are more interested in creating software to run on a system?  Here is a quick (and by no means exhaustive) list of sites that offer structured lessons in a particular programming language.  There are a plethora of other sites available for each of the programming languages listed, these are just meant to provide you with a starting point.
As you can see, there are numerous locations on the internet that can assist you with your journey to become a qualified systems administrator, a developer, or both.  These sites do not require any payment and are completely free to use at your pace.  While you may be at home with extra free time on your hands, take a look at these sites and see what piques your interest.  Whatever path you choose, practice whatever it is you are learning to become more proficient at it and ask questions at the site's forums or mailing lists for assistance.  As the saying goes:  "We are all in this together."  So let us make the most of it.
If you have any additional information about any of the training materials listed here, or about other free training opportunities, feel free to contact me at karmstrong@lpi.org.