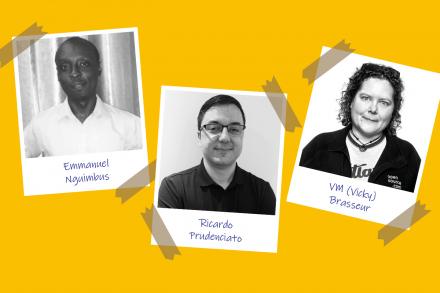 The LPI community elects three members to its Board of Directors
July 14, 2022 - by Evan Leibovitch
All of us at Linux Professional Institute (LPI) want to congratulate our new Directors, elected at LPI's Annual General Meeting held June 25 2022:
VM (Vicky) Brasseur - USA (re-elected)
Emmanuel Nguimbus – Cameroon
Ricardo Prudenciato - Brazil
The newly-elected Directors start their three-year terms July 26 at 13:30 UTC, as part of the 10-member Board. They were voted in at LPI's Annual General Meeting, held virtually on June 25.
"I welcome the new Board members-elect, elected by the members of LPI," said Board Chair Jon "maddog" Hall, "but I also wish to thank the two outgoing board members – Torsten Scheck and Bryan J. Smith – for their long-term active service on the Board. I hope that they will be active as Members of LPI after a well-deserved rest".
All registered Members of LPI were eligible to vote. Anyone holding an LPI certification who would like to become a member is invited to visit lpi.org/member.
If you are interested in running for election for LPI's Board of Directors, information will be posted on the LPI website in early 2023.