Linux Professional Institute (LPI) Nomination Committee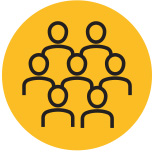 Objectives
Finding high quality and engaged board members is difficult. This committee is tasked by the board to help find and nurture future board nominees.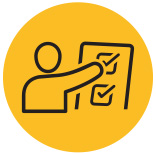 Scope, Mandate and Activities
Find and prepare new candidates for board participation.
News and Needs
Application deadline: November 29, 2020, 23:59 UTC
Nomination Committee announced: Mid December 2020
Recordings of the LPI Board Elections webinars can be found at https://www.lpi.org/webinars/all. All interested candidates can listen to recordings and send questions to governance@lpi.org.
Once elected, you will be asked to sign the Nomination Committee non disclosure agreement with LPI.
Committee Representation and Stakeholders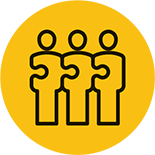 Purpose of the Committee
The Nomination Committee serves to seek and select qualified candidates for our annual Board of Directors Election. Its focus is to select candidates for LPI's Board of Directors that represents a wide range of views and interests, meeting the organization's needs in following its mission and overseeing its management.
NOTE: the Nomination Committee does not directly choose who will become part of the Board of Directors. It creates a slate of candidates from which Directors are elected by LPI Members.
As a member of the Nomination Committee you will:
Help identify and solicit candidates who support LPI's mission and offer expertise and experience that can help advance it.
Work with the Board to develop a list of skills, experience and demographic criteria for Directors.
Identify, interview, and check references of prospective candidates.
Produce a slate of candidates from which LPI Members will elect Directors.
Members of the Committee will be expected to:
Commit up to five days for candidate review and selection.
Participate in a two-day virtual meeting to finalize recommendations.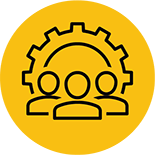 Desired skills and experience
We are seeking people for the Nomination Committee who ideally have some of these capabilities:
Understand the experiences of a diverse range of industry sectors,
Have governance experience, preferably in a nonprofit environment
Have experience identifying and selecting superior candidates, and
Have an interest in supporting the growth of open source software
Are not LPI staff or contractors, or planning to be a candidate for Director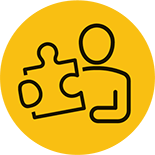 Why join?
Members of the nomination committee have the opportunity to:
Meet and work with other leaders in the open source community
Gain and share valuable experience in non-profit corporate governance
Play a key role in the process of evaluating and selecting candidates for a high-performance Board with global operations.
Apply your skills and experiences to ensure balanced and diverse representation for LPI achieve its goals.
Gain valuable insight and experience around technical innovation, internet policy and organizational governance.
Make a valuable contribution to the strategic direction of LPI.
Contribute to the growth of open source software use and the employability of people who work with it
(For LPI Members) earn Professional Development Units, useful towards certification maintenance.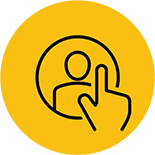 How to join the Nomination Committee
Joining the nomination committee involves two simple steps:
Verify that you are qualified: we are looking for individuals with specific skills and experience as listed above. Be familiar with section 9.5 of the LPI bylaws and ensure you meet its requirements before submitting your application.
Complete the online application form and upload your resume: applications and resumes will be accepted through our online application system from November 9 to November 29, 2020. Late applications will not be accepted.
If you have further questions, watch the webinars about Board Elections and the role of the Nomination Committee.