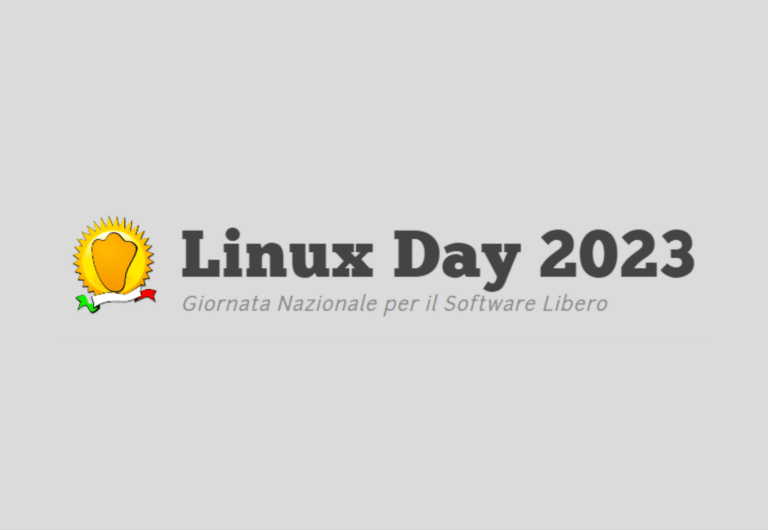 October 28 – 29*, 2023
* October 28th: see venues, and online (livestream of the talks in Palermo). October 29th: in person in Palermo, and online (livestream of the talks in Palermo).
Join Linux Professional Institute (LPI) in Palermo on October 28th, and a special session on October 29th, for Linux Day Italia 2023.
Organized by the Italian Linux Society (ILS) – LPI's esteemed Community Partner in Italy – this event is a tribute to the marvels of Linux and the Free and Open Source Software (FLOSS) all over Italy. In appreciation of our attendees, LPI is gifting a 20% discount on our exams (Link valid until October 31st included, coupon redeemable for 30 days).
It's not just LPI's Sponsorship of Linux Day Italia 2023 that makes this event monumental; it's the presence of Jon "maddog" Hall. A member of the open source community and a pivotal figure at LPI, maddog's insights promise to enrich our understanding of Linux and the open-source universe.
Roberto Guido, the driving force behind Linux Day Italia and President of the Italian Linux Society, expressed:
"In 2023, Linux Day continues its journey across major Italian cities, championing the ideals of digital freedom and the significance of informed decisions in technology. LPI's reinforced involvement this year introduces an unmatched international flair to our event."
Our Italian Channel Partner at LPI, Daniele Cirio, reflects:
"LPI's dedication this year extends to support the ILS "Upgrade to Linux" initiative. We are confident that our combined efforts will amplify the reach and acceptance of Linux and open-source technologies throughout Italy.
Max Roveri will provide a comprehensive update on the Upgrade To Linux Campaign, a year after its inauguration, in a hybrid session from Palermo.Embrace this golden chance to network with industry experts, augment your expertise, and elevate your open-source career trajectory. Whether you join us virtually or in Palermo, we're excited to connect with you."
Dates: October 28-29, 2023

Venue: Multiple locations across Italy, with Palermo hosting at:

Saturday, 09-13: Aula Magna Li Donni, dipartimento SEAS, Viale delle Scienze, Università di Palermo;
Saturday, 15-19, and Sunday, 09-13: Teatro Gregotti, Viale delle Scienze, università di Palermo.
Linux Professional Institute extend its thanks to: Comune di Palermo, Ordine degli Ingegneri di Palermo, Regione Sicilia, Sicindustria, Università degli Studi di Palermo for the patronage.
Linux Day Italia 2023