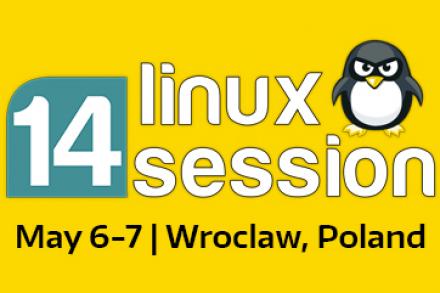 Love Linux? Join us at 14LinuxSession this weekend!
This weekend LPI is excited to sponsor and speak at 14LinuxSession in Wroclaw, Poland, from May 6th - 7th.
As the name suggests, 14LinuxSession is a conference that gathers Linux enthusiasts and experts from around the globe to talk all things open source. We'll be exploring the latest open source solutions, as well as the hottest trends in Linux-based systems.
In the spirit of open source and its community, the conference is free to attend and is focused on promoting free software. The event will take the form of several workshops, designed to help those with basic Linux knowledge to gain a greater and deeper understanding of the software.
Fabian Thorns, Director of Certification Development at LPI, will be a key note speaker at the event. Fabian will talk about recent changes in system administration and will cover the technical terms and tools that are essential to working in open source today. His talk will also give an overview of the DevOps landscape and explain how LPI can help prepare students for an exciting career in DevOps.
Elzbieta Godlewska, LPI's representative in Central Europe, will also be at the event, sharing the latest updates in open source certification and answering questions from participants.
LPI will also run two exam labs at the event: the first on May 6th and the second on May 7th (both labs will start at 08:30am). As usual, our exam labs will offer discounted prices for all our exams.
For more information about our exams, please get in touch with a member of the LPI team in Poland via Twitter @lpi_w_polsce.
More about the event can be found here: http://14.sesja.linuksowa.pl.