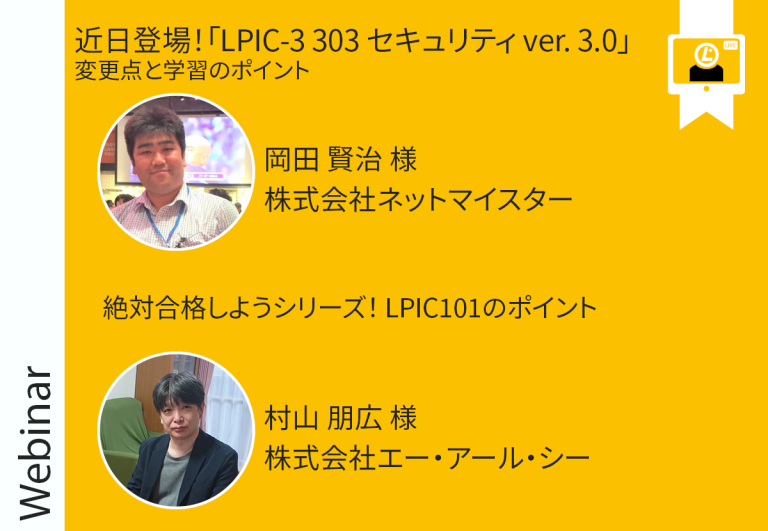 Linux Professional Institute (LPI) Japan invites you to join them at Open Source Conference 2022 Osaka taking place 2022.1.29. This event will take place online.
Open Source Conference 2022 Osaka provides the latest information about open source and will showcase an exciting group of open source organizations within the community.
Linux Professional Institute Presentations
Kenji Okada's session at 12:00 will introduce the changes and learning points of "LPIC-3 303 Security ver. 3.0".
Tomohiro Murayama's session will start at 13:00 and will cover "LPIC 101 Points".