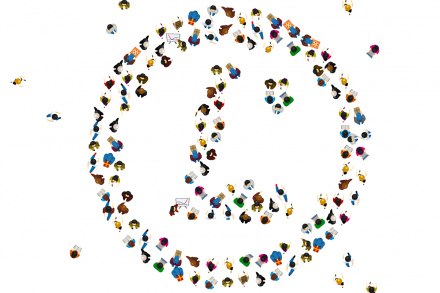 Join the Learning Materials Team!
April 27, 2020 - by Markus Wirtz
This blog post is an invitation to all those who want to share their IT knowledge and become part of our active community. 
Since 2019 Linux Professional Institute has been developing Learning Materials for its exams and publishing them on learning.lpi.org under a free license. What is special about this is that the classroom-ready materials are created in a worldwide network of open source specialists, with LPI primarily responsible for organization, coordination, provision of the infrastructure, quality assurance and publication. 
The first of these were the Learning Materials for Linux Essentials and their German translation. During development, tools, workflows and standards have been consolidated, so that new helpers can access detailed documentation and exchange ideas with other contributors.
After the recent release of the Learning Materials for LPIC-1 101 and the 102 that are nearing completion, we are now looking for support for the following certifications: 
We would also like to point out two new certificates on the Essentials Level. They will be published during the summer, but the preparation of the Learning Materials has already started: 
Each objective is divided between one to three lessons, depending on its weight and thematic scope, and each lesson follows a strict structure. This structure facilitates the creation of lessons since it provides guidance for the author. The Introduction comprises the technical explanations of all knowledge areas that the respective objective requires. This is followed by two exercises blocks: The Guided Exercises can be solved with the information provided in the Introduction, thus offering the candidate the opportunity to test the knowledge she has just acquired. The Explorational Exercises require further study of the topic, such as research in man pages or on project websites. Each lesson concludes with the solutions to the exercises and thus results in a closed unit usable for both classroom settings and individual learning. 
We are looking for contributors for the following tasks:
Authors should have fun in preparing their knowledge in English in the structure of our Learning Materials in addition to the necessary expertise for the respective topic. We use files in AsciiDoc format and Git for collaboration. A detailed Writing Guide is available.
Reviewers have the task of checking completed lessons in close cooperation with the author and improving them where necessary.
Translators translate the published lessons into their native language. We are currently working on translations into Spanish, Portuguese, Japanese, Korean, German, Hungarian, Italian, ... and we are looking forward to offering further languages. Working with Git and the free translation tool OmegaT are mandatory.
 
Are you interested in taking over one or multiple of these roles? Then we would be glad to get a message from you and hope to welcome you soon in the team! 
Contact us: 
Dr. Markus Wirtz 
Manager Education Programs 
mwirtz@lpi.org