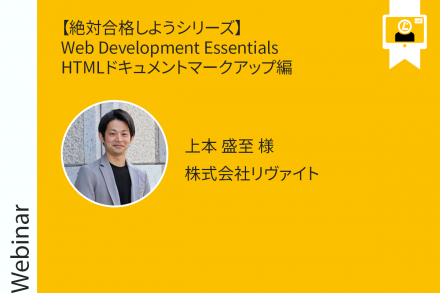 [Absolutely Pass Series] Web Development Essentials HTML Document Markup Edition
April 16, 2023 - 1:00PM JST
On Sunday, April 16, 2023, at 1:00 p.m., LPI Japan Chapter will host the webinar "[Absolutely Pass Series] Web Development Essentials HTML Document Markup Edition".
In this webinar, Seiji Uemoto will explain in detail.
This webinar will focus on the topic "HTML Document Markup", which is the scope of the new Essentials exam, "Web Development Essentials".
Specifically, the rules for writing HTML documents, the role and meaning of various tags,
The characteristics of file formats, HTML input elements and types, and other examination points will also be explained.