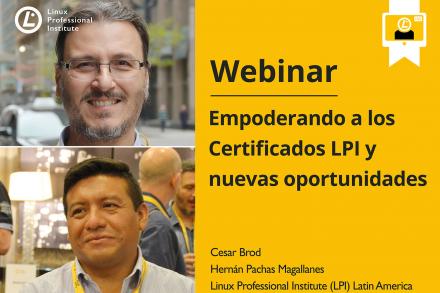 Empowerment of the LPI Certified: Understanding the Opportunities
October 08, 2020
Missed the webinar? Watch the recording
Are you a Linux Professional Institute (LPI) certified and want to learn more about the opportunities that LPI offers?
Join the LPI Latin America and Spain team for a deep dive into how LPI programs need your help as trainers, sysadmins, architects, developers, develops, among other opportunities that both the industry and the LPI Partners are demanding. 
This webinar will be held in Spanish and Portuguese.
Register now. Spots are limited!