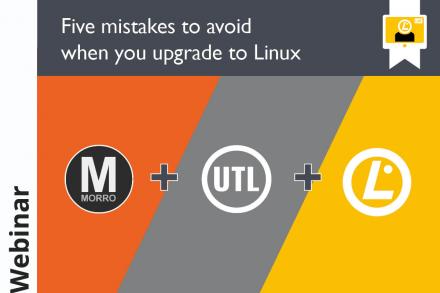 Five mistakes to avoid when you upgrade to Linux: webinar
December 06, 2022 - 11:30AM EST
Join Linux Professional Institute (LPI) community on Tuesday 6, 2022 from 11:30 PM EST - 01:30 PM EST to learn what are the five most common mistakes to avoid when you upgrade to Linux.
The webinar will be a conversation between Moreno Razzoli AKA Morrolinux, Italy: YouTuber, FOSS Evangelist, LPI Platinum Partner, and Kenny Armstrong, LPI Training and Technology Specialist, with a Q&A session.
The webinar will be in English, a facilitator will be available for the Italian audience.
When is this webinar being hosted in your time zone?
Toronto, New York: 11:30PM
Rome, Amsterdam, Berlin, Stockholm, Vienna: 5:30PM