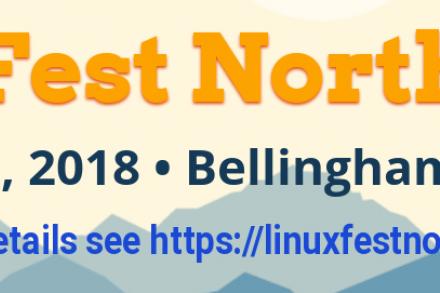 April 28, 2018
Join LPI at LinuxFest Northwest 2018
April 28 - 29, 2018
Linux Professional Institute (LPI) invites you connect with them at LinuxFest Northwest 2018 taking place April 28 - 29, 2018 in Bellingham, WA at Bellingham Technical College. LPI is proud to be exhibiting again this year. Stop by the LPI booth during the exhibit hours to learn how LPI can help boost your career.
Take Part.
LinuxFest Northwest is an annual open source event co-produced by Bellingham Linux Users Group and the Information Technology department at BTC. LinuxFest Northwest will feature presentations and exhibits on free and open source topics, as well as Linux distributions & applications, InfoSec, and privacy. There will be something for everyone, from the novice to the professional!
Join Our Complimentary Cram Sessions.
Register for one of our free cram sessions being held on Saturday, April 28th! Each session will be lead by a LPI certified trainer that will be able to field technical questions and help prepare you before you take the exam. Participate and learn more about our certifications and exam structure. Come prepared with questions!
Linux Essentials Cram Session - Haskell Centre Room 112
Saturday, April 28
10:30am - 12:00am
Exam Objectives
REGISTER
LPIC-1 Cram Session - Haskell Centre Room 112
Saturday, April 28
2:30pm - 4:30pm
Exam Objectives
REGISTER
Save on Certifications.
Register now for one of our exam lab times and take advantage of the discount exclusive to LinuxFest Northwest attendees on all LPI certifications. While at LinuxFest, write the Linux for $70 USD, DevOps Tools Engineer for $99 USD or a LPIC for $99 USD.
*You will have time to only write one exam per time slot.
Sunday, April 29 - Exam Lab - Haskell Centre Room 112
Register! Session 1: 9:30am - 11:30am
Register! Session 2: 2:00pm - 4:00pm
Please arrive on time for sign in and instructions. You are required to bring your LPI ID number and a piece of government issued ID.