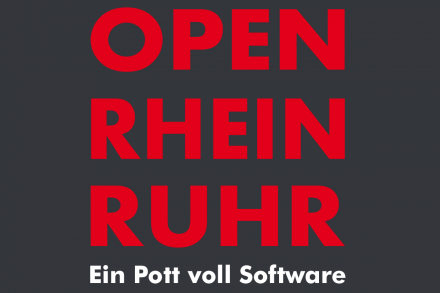 LPI Central Europe at OpenRheinRuhr
November 3 - 4, 2018
Linux Professional Institute (LPI) Central Europe invites you to join them at OpenRheinRuhr November 3 - 4 in Oberhausen, Germany.
OpenRheinRuhr, which is hosted at the Rheinisches Industriemuseum, allows IT professionals to explore a broad range of free software-related topics within specialized tracks including, administration, business, community, end user, free knowledge, open hardware, and programming.
LPI Central Europe raffles off great prizes
LPI is bringing along an exciting quiz with great prizes to be won. Among other things we will draw a Thomas-Krenn Low Energy Server, plush Tuxes in different sizes and specialist books from Rheinwerk Verlag among the participants.
Save on Certifications
Get a discount exclusive to OpenRheinRuhr attendees on LPI certifications. Write an LPIC paper-based exam on site for 90 EUR, Linux Essentials for 60 EUR, or the DevOps Tools Engineer for 90 EUR.
To take advantage of the special event pricing, take the following two steps:
Get an LPI ID Number.
Register now! to take an exam. Note: registration space is limited.