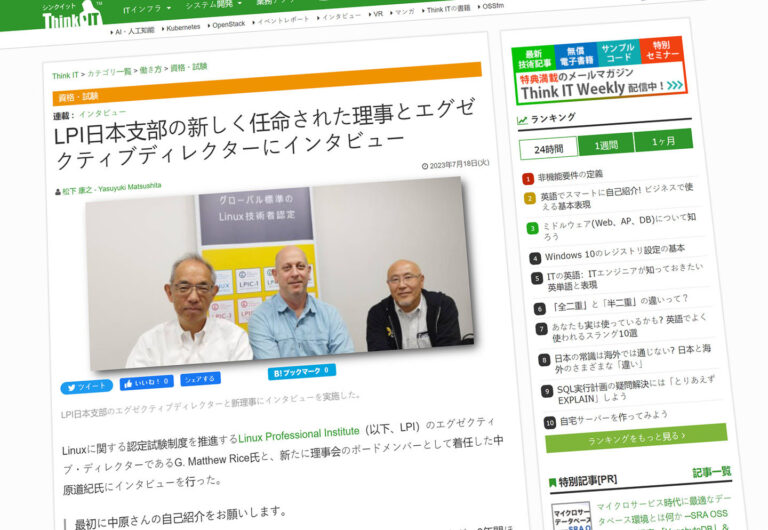 In the summer of 2023, the Japanese IT publication ThinkIT interviewed G. Matthew Rice, Executive Director of the Linux Professional Institute (LPI) and Michinori Nakahara, who recently joined the LPI Board of Directors. Together with Kenji Ito, LPI's Director of Communications in Japan, both were invited to talk about LPI in Japan, certification and AI.
Rice was visiting Japan to view recent activities of the LPI office there. In the interview, he discusses the growth of LPI in Japan, the importance of contributing to the open source software projects that one uses, and the potential of AI for programmers.
Michinori Nakahara, a manager at IBM-Japan and now a member of the LPI Board of Directors, has a long history with open source in Japan. He has championed Linux and open source software since 1999, when he became manager of Linux business development at IBM-Japan.
The full Japanese-language interview is available.