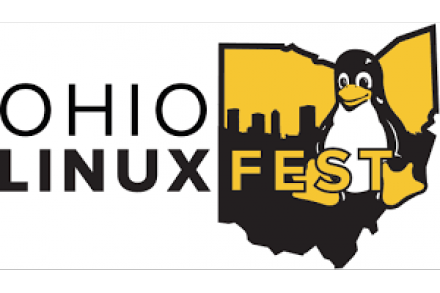 November 1, 2019
LPI at Ohio LinuxFest 2019
November 1 - 2, 2019
Linux Professional Institute invites you connect with them at Ohio LinuxFest 2019 taking place November 1 - 2 in Columbus, Ohio. LPI is thrilled to be supporting and showcasing again. 
Ohio LinuxFest welcomes all free and open source software professionals, enthusiasts and everyone interested in learning more about free and open source software.
Join our Boot Camp!
Linux certifications are an effective way to build your career in open source technologies. The Linux Professional Institute boot camp is an all-day training session that covers the objectives necessary to pass the CompTIA Linux+ and/or LPIC-1 certification. This focused boot camp is divided into two parts: the morning session digs into the objectives for LPIC-1 (exam 101); and the afternoon session digs into the objectives for LPIC-1 (exam 102). This is a very fast paced boot camp and is recommended for people who wish to verify their readiness for the exam, want to have a "last-pass" practice session before taking the exam, or are looking for deeper understanding of particular exam objectives. Learn more here.
Save on Certifications.
Register now for one of our exam sessions and take advantage of the discount exclusive to Ohio LinuxFest attendees on all LPI certifications. While at LinuxFest, write Linux Essentials for $75 USD, DevOps Tools Engineer for $99 USD or a LPIC for $99 USD.
Saturday, November 2 - ExamLab
Register! Session 1: 9:00am - 12:00pm
Register! Session 2: 1:30pm - 4:30pm
Please arrive on time to sign in and obtain instructions. You are required to bring your LPI ID and a piece of government issued ID.