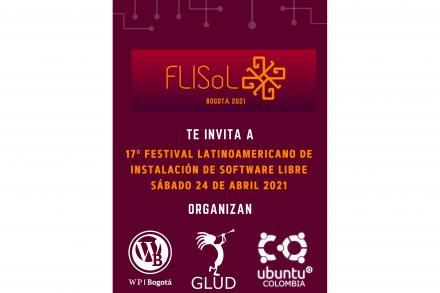 April 24, 2021
LPI Shows Continued Support at FLISoL 2021
April 24, 2021
Linux Professional Institute (LPI) invites you to join them at FLISoL 2021, taking place April 24, 2021 online. LPI Brazil is thrilled to be participating at this event!
FLISoL broadcasts events of Free Software, the largest in Latin America, and is aimed at all audiences from students to enthusiasts.
The event is organized by the various local communities of Free Software and is developed simultaneously with events in which free software is installed, free of charge. Talks and workshops will be taking place in parallel offered on local, national and Latin American issues around Free Software, in all its range of expressions: artistic, academic, business and social. 
Join Jon 'maddog' Hall
Jon 'maddog' Hall will present on, The Power of FOSS. Jon's talk will outline as follows, many people think of "Free Software" as "free of cost", but nothing is really free of cost....even water has to be purified and treated in some way after we use it. The value of Free Software has very little to do with cost and everything to do with flexibility and choice. This talk will hopefully clarify the real advantages to you, your company, your customer or your country in ways that will help you explain this to people who need to understand.
Learn about Linux Professional Institute Certification
Speak with local Linux Professional Institute Partners during the conference to learn about LPI exam certifications and how a career in open source creates opportunity for you!!