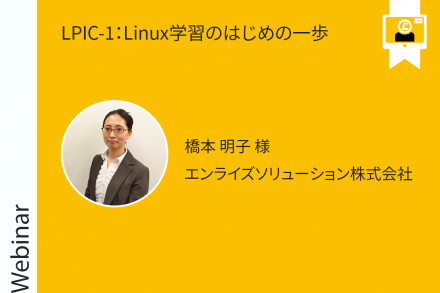 LPIC-1: The First Step in Learning Linux
September 03, 2022 - 11:00AM JST
On Saturday, September 3, 2022, at 11:00 a.m., LPI Japan Chapter will host a webinar, "LPIC-1: First Steps in Learning Linux.
In this webinar, Akiko Hashimoto will explain in detail.
This webinar is designed for those who will take the exam for the first time and those who will start studying for the exam in the future.
The following contents will be explained in detail!
Please take a look at the following information.
1) About the LPIC exam
2) How to start studying
3) Recommended order of study
4) Understanding shell operation