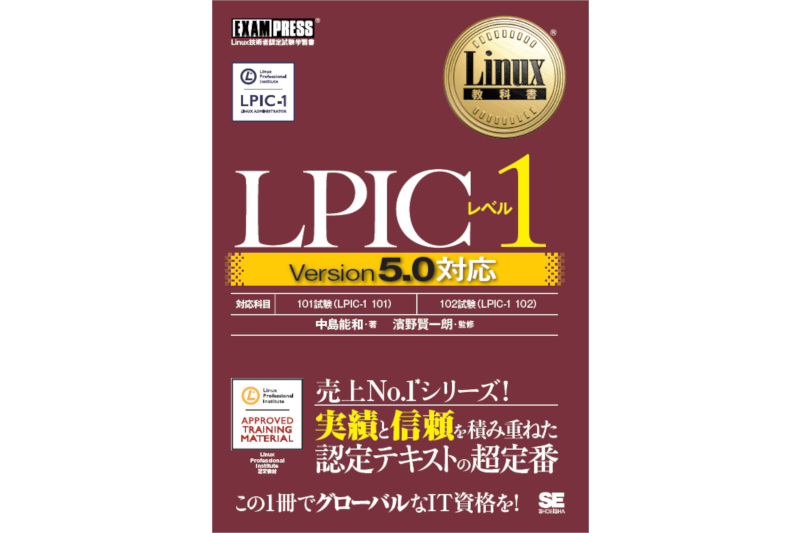 March 27, 2019
New Japanese language exam guides compatible with LPIC-1 Ver 5.0
On April 8, 2019, Shoeisha Co., Ltd. released a Japanese text version of the "Linux Textbook LPIC Level 1 Version 5.0 Supported" training guide. 
Currently, LPIC-1 candidates can take both Ver 4.0 and Ver 5.0, but the exam will soon completely migrate to Ver 5.0 on July 1, 2019. Be prepared! 
▼Click here for details and reservations
 https://www.shoeisha.co.jp/book/detail/9784798160498
▼LPIC-1 Ver 5.0 Test Range
 https://wiki.lpi.org/wiki/LPIC-1_Objectives_V5.0(JA)
▼Difference between Ver 4.0 and Ver 5.0
 https://wiki.lpi.org/wiki/LPIC-1_Summary_Version_4.0_To_5.0(JA)
▼Inquriry
 Linux Professional Institute Japan Branch info-ja@lpi.org
The Linux Professional Institute exists to advance the use of open source software by elevating the people who work with it.