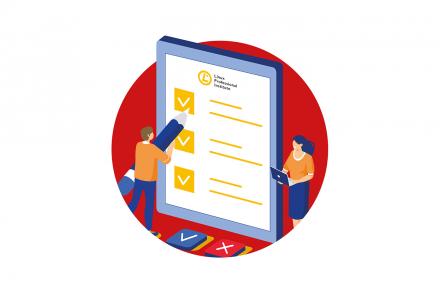 August 17, 2020
OnVUE online exams now available in Japanese
Candidates can now take their Linux Professional Institute (LPI) exams in the Japanese language online. LPI has been offering its Linux Essentials and LPIC-1 exams in English on the OnVUE online exam platform from Pearson VUE since 31 May. Further languages are being added step by step since then. With online exams in Japanese, LPI has now taken another decisive step.
"I'm happy to share that Linux Essentials and LPIC-1 (101 and 102) exams are now available in the Japanese version", says Kenji Ito, Director of Communications of Linux Professional Institute Japan. "The new service is part of LPI's response to the circumstances created by COVID-19. But it also represents a step towards broadening our mission and making our exams more accessible."
What candidates should know
The OnVUE online proctoring platform is available in the English language only, and is monitored by proctors who can be expected to understand English, but not necessarily other languages. Candidates should have any VUE recognizable IDs, but the experience of Japanese candidates showed passports as the best solution. 
 
Candidates are expected to have a quiet, private location, a reliable computer with a camera, and a stable Internet connection. Currently, only the Windows and MacOS operating systems are supported. As a Linux certification body, we understand  that many of our applicants prefer the system they have been studying and working with. We will continue to encourage Pearson VUE to make OnVUE testing available on Linux systems too.
A full list of system requirements, policies and procedures can be found at https://www.pearsonvue.co.jp/lpi/onvue. LPI's exam prices and lengths remain the same on the OnVUE platform.
We are constantly following the needs of our community and adapting our response and measures to meet the needs of as many potential candidates as we can. For further questions, or to request assistance or special accommodations, please contact LPI at info-ja@lpi.org.