Hiring Linux Professional Institute (LPI) certified open source professionals for deployment and administration only makes sense.
Free open source software creates independence from proprietary software and any one vendor. Little wonder governments around the world are switching. As mentioned in The Guardian, "UK Cabinet Office minister Francis Maude plans to standardize on open formats to cut costs on office suite and break 'oligopoly' of IT suppliers." Among other benefits to government, Linux future-proofs the technology stack through open protocols, interfaces, and data formats.
"South Korea switching their 3.3 million PCs to Linux" – FOSS Linux
"Italy's Ministry of Defense is pioneering the use of open-source office tools by migrating 150,000 PCs to Libre Office." – Computer Weekly
"Our main goal was to become independent."
– Peter Hofmann, project lead, City of Munich, Germany -
"German State abandons Windows for Linux"– medium.com
"UK government plans switch from Microsoft Office to open source."– The Guardian
Other examples of governments and government agencies that run on Linux.
The U.S. Department of Defense
The U.S. Federal Aviation Administration
The U.S. National Nuclear Security Administration
The Government of Brazil
France's national police force
France's Ministry of Agriculture
The French Parliament
NASA
CERN
When you employ Linux Professional Institute certified professionals, you employ the best Linux and open source skill set.
With more than 175,000 certification holders, Linux Professional Institute (LPI) is the world's first and largest vendor neutral Linux and open source certification body. Delivering exams in multiple languages, with hundreds of training partners, and certified professionals in over 180 countries, LPI is also the global certification standard and career support organization for open source Professionals.
LPI's distribution neutral certification shows Linux versatility. This means that rather than being limited to one particular vendor technology, LPI professionals are capable of working with multiple open source technologies – mirroring the environments they will experience on the actual job.
Our multi-level track verifies cert holders have the most comprehensive breadth and depth of Linux and open source knowledge. Our certifications are valid for 5-years, longer than most of our competitors.
LPI certification is internationally recognized, which means cert holders can be employed anywhere in the world with the same verified skill set, and knowledge.
LPI is the only certification separate from training, providing the necessary objectivity for true skills verification. It's also the only exam and certification based on psychometrics as well as being community sourced and verified.
Certificações do Linux Professional Institute não apenas dizem que você tem as habilidades, elas comprovam.
A certificação Linux Professional Institute (LPI) é como um seguro profissional. Quando um candidato é treinado apropriadamente e seus conhecimentos verificados através de uma certificação, ele é menos propenso a cometer erros e gerar custos para a empresa. Eles também são mais eficientes em seus projetos, na administração de sistemas e mais rápidos para resolver problemas. Por que contratar um empregado quando se pode contratar um especialista profissional?
A Pesquisa Certification Magazine 2018 Salary Survey descobriu que:
Mais de 70% dizem que a certificação pode torná-lo mais atraente para empregadores potenciais.
47,4% dos titulares de certificados de TI nos EUA receberam um aumento de salário no primeiro ano após terem sido certificados
67,6% afirmam que a obtenção da certificação aumentou sua capacidade de resolver problemas.
50,4% relatam que usam habilidades "aprendidas ou aprimoradas através da certificação" várias vezes ao dia.
52,4% prevêem que as certificações se tornarão mais valiosas e de maior impacto.
64,6% afirmam que a obtenção da certificação melhorou a produtividade de seu local de trabalho.
Quais são as mais importantes habilidades de código aberto de acordo com os gerentes de contratação?
Gerentes de contratação: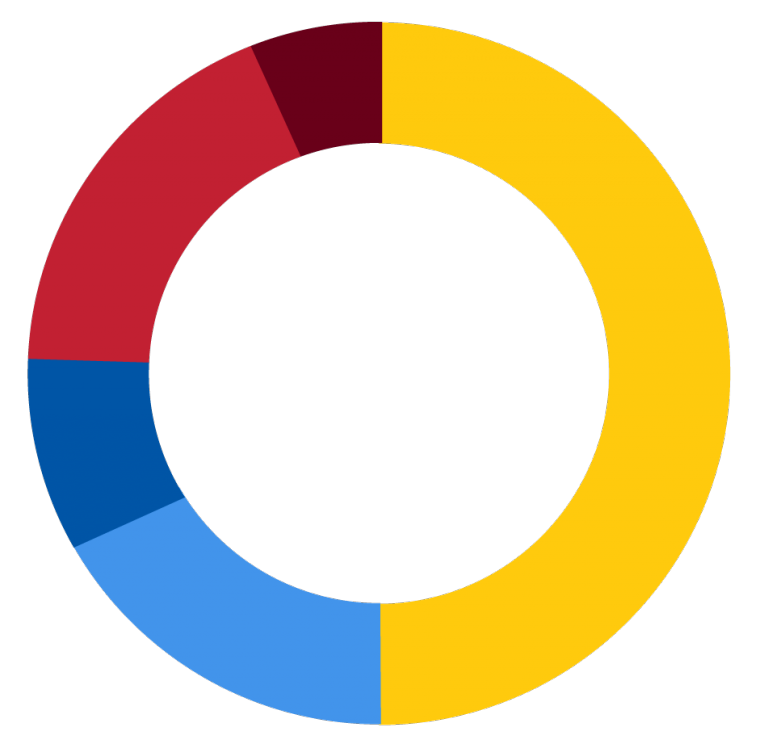 51% tecnologias Cloud (OpenStack, Cloud Foundry, etc.)

21% Tecnologias de rede

14% Segurança

8% Contêineres

7% Outros
O estudo "The Future of open source" de 2016, realizado pela North Bridge e Black Duck, descobriu que:
65% das empresas aproveitam o código aberto para acelerar o desenvolvimento de aplicações.
55% das empresas utilizam o código aberto para infra-estrutura de produção.
Mais de 90% das empresas dizem que o código aberto melhora a eficiência, a interoperabilidade e a inovação.
33% das empresas têm um recurso em tempo integral dedicado a projetos de código aberto.
67% participam do código aberto para corrigir bugs ou adicionar funcionalidade.
59% participam do código aberto para obter uma vantagem competitiva.