Linux Essentials: Recommended for Linux beginners
The open source job market is booming with employers offering above average salaries and perks to hire and retain those willing to learn Linux and get certified.
The 2016 open source Jobs Report by IT hiring platform Dice and The Linux Foundation states 65 percent of hiring managers say open source hiring will increase more than any other employment opportunities, and 79 percent have increased incentives to retain their current open source employees.
There are 2 million unfilled IT jobs globally
-Indeed.com
85% of organizations utilize Linux within their infrastructure
-Novell
44% of hiring managers are increasing salaries for open source talent over other departments
-open source Jobs Report
43% of organizations are offering more flexible work hours and telecommuting
-open source Jobs Report
92% of employers said IT certified individuals receive higher starting salaries than those without
-NDG Linux Career Gudie 2018
87% of organizations say it's hard to find open source talent
-open source Jobs Report
LPI certification proves you have the skills.
Verified credentials get you to the top of the resume pile and on recruiter hot lists. It's the quickest way through the HR firewall.
LPI's distribution neutral certification shows Linux versatility. Rather than being limited to one particular vendor technology, you will be able to work with multiple open source technologies – mirroring actual work environments.   Certifying at the command line means you can work with any Linux distribution.
With detailed exam objectives, your exam prep time is better spent because you know what to study. Our multi-level track verifies you have the most comprehensive breadth and depth of Linux and open source knowledge. Our certifications are valid for 5-years, longer than most competitive certifications.
The open source Jobs Report says hiring managers are looking for open source professionals.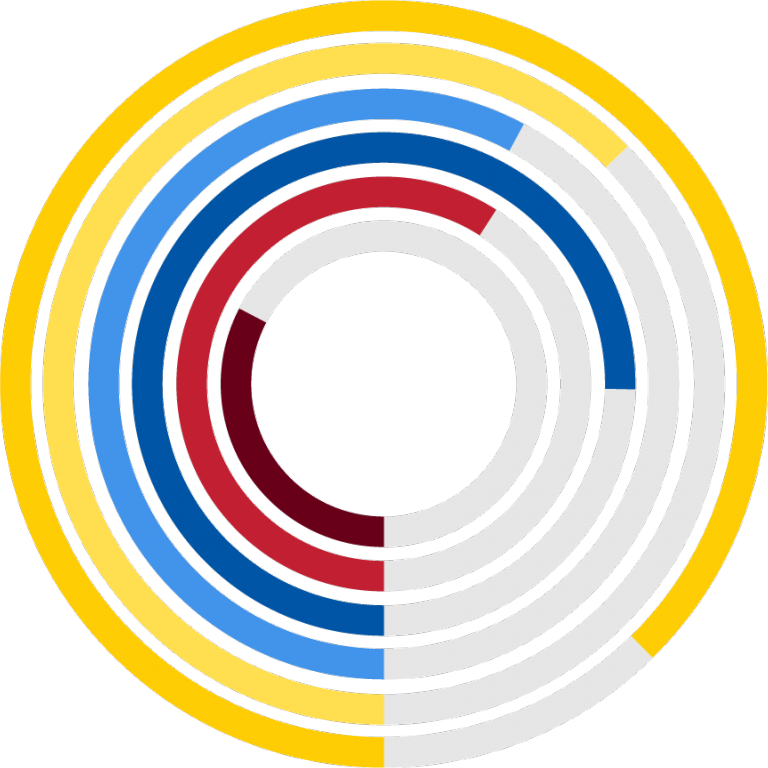 34% are willing to aid with the cost of an employee's open source certification
 
59% are looking to increase open source hiring
 
74% have a need for developers
 
58% are seeking DevOps professionals
 
65% report open source hiring will rise more than hiring in other departments
 
87% say it's hard to find open source talent
"ManpowerGroup recently found that 36% of employers globally reported talent shortages in 2014—the highest percentage in seven years. In the United States, more than half (54%) of employers currently have open positions for which they can't find qualified candidates. Unemployment rates for highly skilled workers continue to fall, job openings are on the rise and companies are finding an increased need to focus their attention on finding staff with job-specific skills needed to meet rapidly changing technologies."
— ITCC, 2016 white paper, 'The trends that will affect the IT certification industry by 2020' 
How open source professionals keep their skills up to date: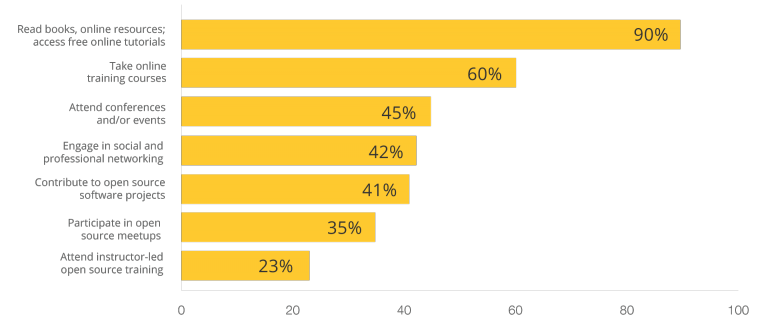 open source Jobs Report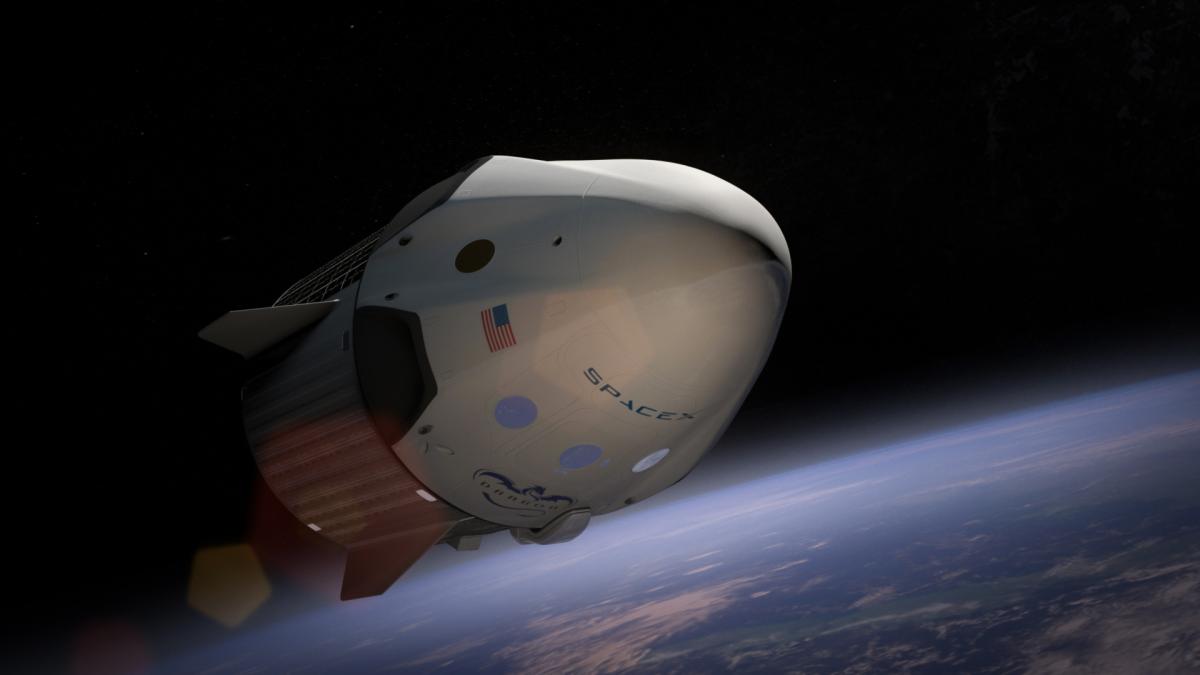 Linux runs everywhere at SpaceX
"SpaceX as a company strongly believes in making humans into multi-planetary species. A mars colony is the goal, but in order to get there you need rockets and spaceships" - Robert Rose, Lead for the avionics flight software team at SpaceX"