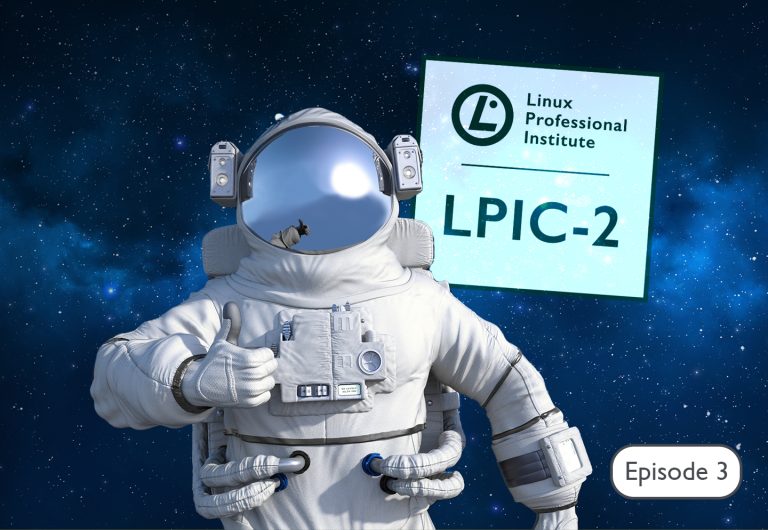 The LPIC-2 certification is recognized worldwide and is highly respected in the IT industry. Earning this certification can increase your job opportunities by validating your advanced system administration skills and expanding your skill set in technologies such as virtualization and the cloud.
Linux is one of the most widely used operating systems across both personal and professional domains. This popularity has led to a high demand for Linux professionals with the necessary skills to support and maintain Linux systems. The Linux Professional Institute certification program provides a path for Linux professionals to validate their skills and knowledge.
While LPIC-1 covers the fundamentals of Linux system administration, LPIC-2 on the other hand covers more complex and advanced systems administration topics. It demonstrates that you have the knowledge and skills necessary to manage complex environments containing Linux systems with proficiency.
Obtaining an LPIC-2 certification can increase your job opportunities. The demand for Linux professionals is high, and holding this certification can give you an edge over other applicants. Employers are always looking for candidates with the right skills and expertise, and an LPIC-2 certification can show that you have both.
The LPIC-2 certification can help you extend your skills into other technologies such as virtualization and cloud computing. LPIC-2 covers important topics such as email services, web services, file sharing, and network configuration, which are all crucial skills in modern networked enterprises. By earning an LPIC-2 certification, you can showcase your ability to manage Linux systems within a cloud environment.
The knowledge and skills that you will acquire while studying topics like the Linux kernel, system startup, advanced storage administration, and capacity planning will also prove valuable with infrastructures that make use of private clouds and data centers. LPIC-2 is vendor agnostic, which means that it will prepare you for every type of infrastructure.
To obtain the LPIC-2 certification, candidates are required to pass two exams: LPIC-201 and LPIC-202. Each exam covers a broad range of topics and consists of multiple-choice and fill-in-the-blank questions. More specifically, the LPIC-201 exam focuses on the Linux kernel, capacity planning, system startup, file systems, advanced storage administration, network configuration, and system maintenance. To complement these skills, LPIC-202 covers topics related to domain name servers, email services, web services, file sharing, and system security. The exams aim at evaluating the candidate's knowledge of advanced Linux system administration topics. The wide range of topics and the depth of knowledge required for each topic make them really challenging exams.
To prepare for the exams effectively, you should use multiple study sources and also practice what you have learned with labs. Linux man pages and the official documentation come with zero cost and cover more than you need to know for the exam. To avoid wasting time, you should focus on the current exam objectives, especially those with the highest weight. Additionally, you could complement your study using books. You can find books that cover all the LPIC-2 exam objectives and books on Linux system administration in general. Finally, various online learning platforms offer video courses on LPIC-2.
You should not neglect labs. Labs give you the opportunity to apply what you are studying and enhance your learning. An option is to create and use virtual machines on your Linux box in order to practice. Also, the major public cloud providers usually offer a free tier type of subscription that you could use to your advantage and build your labs on a real cloud environment.
The day-to-day tasks of a system administrator can vary depending on the size of the organization and whether it is using its own local data center or a public cloud. Securing the infrastructure, keeping the systems updated, creating backups, monitoring performance, and troubleshooting any issue that may arise are just a few sample tasks.
To wrap it up, getting an LPIC-2 certification is an investment in your career. It will validate your advanced Linux administration skills, which can lead to more job opportunities and higher pay.
Linux is constantly evolving, and LPIC-2 certification can help you stay current with the latest trends in technology. This ensures that you have the most up-to-date knowledge and skills necessary to manage Linux systems professionally.
<< Read the previous post of this series | Read the next post of this series >>