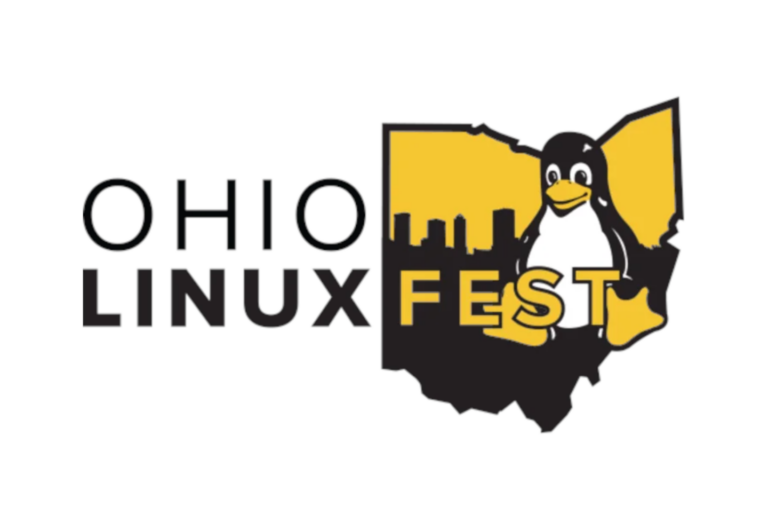 Friday, September 8-9, 2023
Location: Hilton Columbus Downtown, 402 North High Street, Columbus, OH 43215.
Join Linux Professional Institute (LPI) at Ohio LinuxFest (OLF) this year for an unparalleled experience in the world of open source. Our renowned advocate, Jon 'maddog' Hall, Board Chair at Linux Professional Institute, will be making his mark at OLF, amplifying LPI's message and fostering connections with fellow enthusiasts.
All attendees will receive a 20% discount on an LPI exam during the event.
Highlights of LPI's Participation at OLF 2023
Keynote Address by Jon 'maddog' Hall:
Dive deep into the world of open source with maddog's insights and perspectives, drawing from his vast experience in the realm of Linux and open source technology.
Join us on Saturday, September 9, 2023, at 6 pm EDT, either in-person in Columbus, Ohio or online, for a riveting keynote by Jon "maddog" Hall, Chairman of the Board of the Linux Professional Institute. Delving into the recent shifts in the FOSS community and the dynamics of software distribution, maddog's talk, titled "Freeloaders, Slackers, and Pirates: Arrrrggghhhh," promises insightful perspectives interspersed with his signature humor. A stalwart supporter of OLF since 2004, his session is not to be missed. Register now at olfconference.org.
Birds of a Feather (BoF) Session: maddog will preside over a BoF, inviting interactive discussions and idea sharing among attendees, nurturing community engagement and collaboration.
LPI's booth with maddog: Visit our booth where maddog will be personally present. Grab informative fliers about our certifications, exclusive swags and a 20% discount on LPI's exams!
Linux Essentials Course at OLF with Douglas Habian:
Join us on Friday, September 8th, for a comprehensive Linux Essentials course led by Douglas Habian. Using the insightful LPI Essentials videos by Shawn Powers as a foundation, Douglas will walk attendees through the fundamentals of Linux, pausing for interactive discussions and to address queries. Starting at 10 AM, this seven-hour session, inclusive of a one-hour lunch break, promises to be an enriching learning experience. Don't miss this opportunity to deepen your Linux knowledge!
See you at OLF '23!