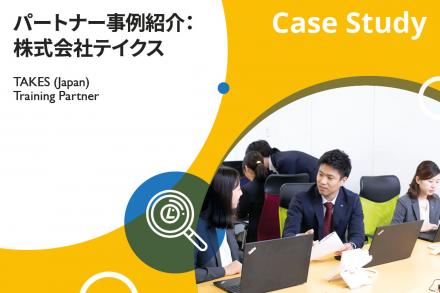 November 24, 2021
LPI Partner Case Study: TAKES (Japan)
Linux Professional Institute (LPI) partners with many institutions to strengthen our offerings and the community of free and open source software. This article is part of a series about case studies involving our partner companies.
TAKES Co., Ltd., founded in 2000, a company that provides technical support for software development and infrastructure construction/operation based on the management philosophy of "Aiming to be the No.1 IT technical service company".
In this case study, we interviewed Kazuhiro Ito, the chief of Tokyo Business Headquarters, Engineering department, 
Why he joined TAKES
How he brush up his computer skills
an advice for Linux beginners
Download now! (The content is Japanese language only)
If you have any questions, please contact info-ja@lpi.org.
About Linux Professional Institute
Linux Professional Institute (LPI) is the global certification standard and career support organization for open source professionals. With more than 200,000 certification holders, it's the world's first and largest vendor-neutral Linux and open source certification body. LPI has certified professionals in over 180 countries, delivers exams in multiple languages, and has hundreds of training partners.