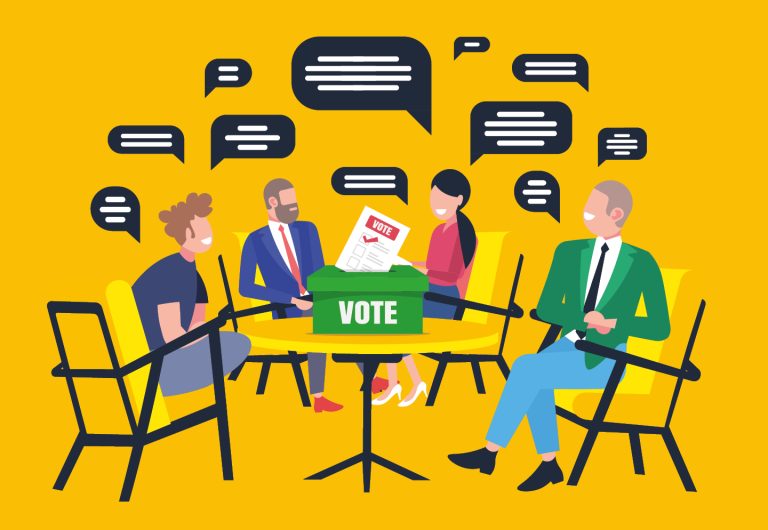 A year ago this time, LPI was in the midst of its first-ever planning for an AGM based on an election of its Board of Directors. Timelines were really stretched out because we'd never done it before and wanted the first time to be as problem-free as we could make it.
There were so many moving parts being brought about for the first time – a Nomination Committee, a full campaign period leading to a global vote from our membership, with all the processes, oversight and security necessary to ensure that everything ran fairly, smoothly, and to deadline.
It went pretty well. There were no complaints, no fairness or security issues, and the Board that was elected has served LPI well to date with what I think is a perfect combination of continuity from previous Board members combined with some welcomed new perspectives.
Special thanks are due to Kenny Armstrong, the ringleader of the whole process, along with Nomination Committee Chair Howard Deane, AGM Coordinator Kaitlin Edwards, and of course Board Chair Jon "maddog" Hall. It was (and still is) a great group of people and we accomplished something special in that first AGM – the biggest change in LPI's governance since its inception.
The second time around, the process is much easier:
The Nomination Committee largely is intact from last year (so we didn't have to repeat its recruitment process).
Only one-third of the Board is to be filled in this (and in every subsequent) election year. At the beginning we had to populate the whole Board this way.
And of course we now have the experience of last year to help us learn and improve.
Of course, there is still an election to be held this year and there are Director positions to be filled. So much, if not all, of the process has begun again.
As always, anyone can apply to be a candidate for the Board — you don't need to be a Member of LPI or even a longtime part of our community. We're looking for people who share LPI's mission (to promote the use of open source by supporting the people who work with it) while bringing a wide range of skills, views and experience. We're a global organization that seeks a Board as diverse as we are, and are especially looking for people with backgrounds in:
Non-profit governance
Finance and business management
Open Source (of course)
Promotion, advocacy and fundraising
Human Resources and Career Development
Membership programs
STEM and IT Education
Skills standards and certification
If you have interest or experience in any of these fields, please consider applying to be a candidate for Director of LPI. You'll be part of a great team, in charge or a large open source organization with a worthy mission and resources to follow that mission. You'll help drive the future of open source by improving both the quality and quantity of skilled and ethical practitioners. For some, this kind of high-level participation can be good for career advancement and visibility.
LPI has always been about empowering the individual in open source, not only in technical skills but in career search, professional ethics and personal development. With a community as large and globally diverse as we now have, LPI is evolving to meet the needs of open source practitioners everywhere. LPI seeks to embrace and celebrate the individual's contribution to the growth of open source.
We designed an election process that best serves the community — open, thorough and independent. I won't explain all the details in this post, I've already recorded three webinars that detail the process with an overview, a description of the voting process, and the way to run for election. While these webinars are not particularly entertaining or funny, they're very informative and should help you understand how our election process works.
The third webinar, the most recent one as I write this, is about the most recent part of the process — assisting anyone  interested in becoming a Director of LPI. The application to be a candidate is online. If you need more information, feel free to consult the above webinars or this page on the LPI website. And if you still have questions, feel free to write to the LPI governance email.
This election takes place this spring of 2022, ending at our Annual General Meeting June 25 where the votes will be counted and our newest Board members are announced.
We look forward to hearing from you. You'll find it an effective use of your volunteer time, beneficial to both you, for LPI and for the global open source community. You may even find it exciting! But even if not, you'll definitely find it rewarding.