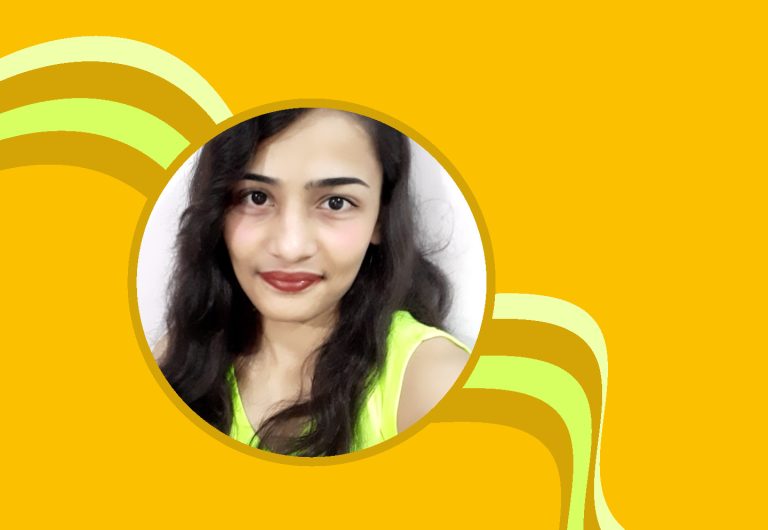 In searching for and sharing great stories from the Linux and Open Source worldwide community, we were delighted to come across Angel Sayani, a young–19 years old–IT professional with 13 certifications under her belt. Among them Linux Essentials, with LPIC-1 on its way.
Angel, could tell us more about your background? 
Hi, LPI Community! I am Angel Sayani. I'm the founder of IntellChromatics Inc., a Security-as-a-Service (SECaaS), software machine learning and application-AI robotics company.
I was just a regular student "before Linux." After starting to study Linux, my life underwent a constructive change. 
After getting acquainted with Linux, I learned various programming languages such as Java and Python, and scripting languages such as Bash, Powershell, and JavaScript. This background inclined me more toward the field of Information Technology, and I started learning various aspects of IT: artificial intelligence, software development, cloud computing, cybersecurity, digital forensics, networking, and IT infrastructure. Today, I hold certifications in each of these domains or have experience working with them. And the journey has been truly incredible! 
When did your interest in Linux and FOSS start? And why? 
I started using Linux to develop software. Eventually, I got more enthralled by it after making it the host for my everyday tasks. Linux lets the user install only the required software and nothing more. (no bloatware here!)
What enticed me to make Linux my first choice is Linux's reliability. Linux outperforms other operating systems. Plus, Linux is more secure than any other operating system. Linux and Unix-based operating systems have fewer security flaws, as the code is assessed by a vast number of developers regularly. 
In contrast to proprietary software, FOSS is not subject to vendor lock-ins. If there are unnecessary features, the users can get rid of them outright, as users do not need to adhere to the provider's conditions. Analogous to Linux, FOSS can also be scaled easily. Responding to specific constraints, FOSS has significant scalability to help users pull off their desired results.
I first learned coding when I was 15 years of age. I really enjoy making software and apps. At the age of 17, I made my first Android app and published it on the Google Play store.
There were times when I needed to tweak the operating system or tailor it according to my needs. Closed-source operating systems cannot be modified. Consequently, my need for customization drove me toward FOSS (Linux). I loved building my own Linux desktop environments in GNOME or KDE on Ubuntu, making my own custom widgets, customizing terminals in CentOS & Fedora, and most importantly, making custom shell commands and writing bash scripts to carry out numerous tasks. 
Subsequently, I got more mastery in Linux when I started to study for my certifications, I also practiced my hands-on skills in Kali Linux and Parrot OS. 
I believe I can easily achieve many more advanced Linux certifications, and will surely do so in the near future, but currently I am unable to do so since I am occupied by a few major projects I just got in my company.
You are still young, but you are into IT certifications a lot already. Which ones do you have already?
I decided to pursue Linux Essentials to demonstrate my Linux skills.
I commenced my certification journey with the CompTIA's Security+ cybersecurity certification. Consequently, I got more inclined towards cybersecurity, so I pursued other cybersecurity certs like CASP+, Associate of (ISC)², Certified Forensic Analyst, CySa+, and Pentest+.
Then I ventured to explore the field of cloud computing, and passed AWS Certified Cloud Practitioner, Cloud+, CSA's CCSK, and Cloud Essentials+.
In the IT infrastructure field, I hold Server+ and Network+. I desired these most sought-after certs because I like the idea that "certifications verify your skills, prove your knowledge on the subject and also validate your hands-on skills."
Please tell us something more about your Linux Professional Institute journey. What is your current LPI certification status?
I was on the lookout for Linux certifications when I discovered LPI's Linux Essentials. I liked the vendor-neutrality of the certification, the certification's material, and the convenient online exam format.
My journey with LPI has been incredibly amazing! In fact, that journey has just started, and I will certainly pursue more LPI certifications in near future.
Do you have any suggestions about the LPI Exams for the other students?
Yes, of course, I'd recommend LPI certifications to all Computer Science students and IT employees, as LPI certs are vendor neutral, affordable, and most renowned. Preparing for a certification requires substantial time, but you should consider it a valuable investment. It means indulging yourself in diverse sorts of training, including joining boot camps and study groups.
Take courses, practice in plenty of labs. Also, if feasible, set up a home lab environment to advance your hands-on skills.  You can set up a home lab environment by installing various Linux or Unix distributions as virtual machines (VMs (Virtual Machines) on your host computer (hypervisor). This makes it easy for you to switch between different distros and practice utilities from the command line to improve your hands-on skills.
The main point is to leverage as many study resources as you can, so that you can comprehend the concepts intensively. I also used the official Learning Materials from LPI to prepare for the Linux Essentials certification. I found them remarkably helpful.
I believe that Anything imaginable is possible in life. There are plenty of opportunities out there, but the only thing you need is to recognize it. So I'd suggest all students to dream big, study hard.
What's next for you with LPI?
I want to pursue the prestigious Linux Professional Institute's LPIC-1 and Linux Professional Institute LPIC-2 certifications. 
Imagine your career, and your certifications panel, in 1, 3, and 5 years: what do you expect from yourself? What are your hopes and goals?
I plan to accomplish this mainly by using official LPI learning materials, and I will also use reference books and practice tests. I have practiced a lot with the command line in many Linux distros. I must say that LPI learning materials are the best resource to study for LPI exams, because they are free and cover thoroughly every exam objective in detail.
When training myself for certifications, the resource I use the most is the exam objectives. For example, when I prepared for Linux Essentials, first I brushed up on the objectives, then visited man pages for specific commands and reviewed them.
I am currently preparing for both LPIC-1 and LPIC-2 certifications simultaneously. I am again using official LPI Learning Materials: They are free and cover thoroughly every exam objective in detail, and I will also use reference books and practice tests.
My future goals are (approximately…) the following.
Within a year: I look forward to successfully completing the major projects that I undertook in my company this year. These projects predominantly revolve around robotics, neural algorithms, application-specific integrated circuits (ASICs), and an SoC (System on a Chip). Also, I want to pursue even more certifications in Linux and cloud computing.
Within 3 years: I want to complete my bachelor's degree and start a master's degree. In the near future, I want to contribute to open source software like Linux.
Within 5 years: I want to complete my master's degree and get a doctorate degree. And I want to expand my business to various other countries.