Professional Development Units - Procedures and Policies
Most skills certification programs in the field of Information Technology have a single path to maintaining one's status as active and certified: re-take the certification exams. Until now, this has also been our process; while LPI has never expired certifications, it marks certification status as inactive after five years if the certification holder does not retake the exams or achieve a higher level certification in the track.
 
Membership Status Maintenance
The option to retake exams every five years remains to be an option to our certification holders who want to maintain active status in that manner. Membership in Linux Professional Institute is not a requirement for certifications.
Those certification holders who decide to become members have the ability to maintain their status through activities that indicate personal and professional development, such as attending educational events, participating in open source communities, or assisting others interested in open source use and growth.
The recognition of these activities and professional growth is achieved through a system with Professional Development Units (PDUs). As a member, you can claim PDUs through professional development activity. Claiming enough PDUs each year keeps your certification status active without needing to retake any new exams. For most people this will be an option that is both less expensive and more attuned to professional development needs.
What follows below are the policies and procedures that govern the earning and claiming of PDUs and how you use them to maintain your certification and membership status.
Back to membership overview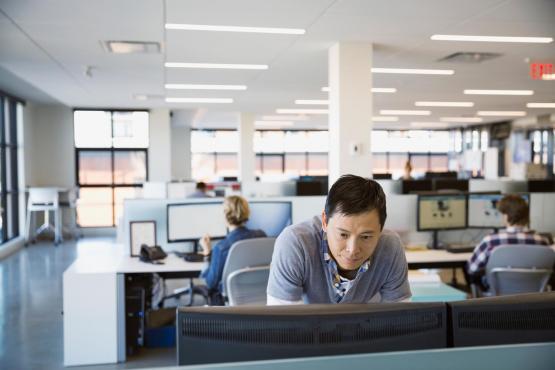 In general, you earn 1 PDU for between one and four hours spent doing activities, depending on their nature. Certain activities of greater or lesser difficulty may qualify for a higher (or lower) level of PDU allocation. Cases will be evaluated on an individual basis.
Earning PDUs
Members can collect PDUs through various activities that demonstrate an interest in personal and professional advancement, as described below. The goal is to ensure that your certified competencies stay relevant and up-to-date, and to demonstrate that you remain engaged in learning and supporting the open source community at a local, regional or global level.
PDUs can be earned in any of three fields:
Education (learning, teaching)
Work experience in the field related to the certification
Community participation (volunteering, working on open source projects, leadership)
Activities must be relevant to career or personal development related to open source software and associated technology.
 
You can earn PDUs for:
Attending conferences or seminars
Publishing original content
Teaching, mentoring or creating learning materials
Getting involved in open source projects, communities and advocacy
Related work experience
Any other recognized achievement (election, event creation)
In general, you earn 1 PDU for between one and four hours spent doing activities, depending on their nature. Certain activities of greater or lesser difficulty may qualify for a higher (or lower) level of PDU allocation. Cases will be evaluated on an individual basis.
Activities That Qualify for PDUs
The list below is flexible and may be augmented by previously unrecognized activities. Appeals to recognize activities beyond those listed will be handled on a case-by-case basis.
LPI may designate certain activities that may earn additional PDUs (such as courses delivered by partners).
Education
Learning
Achieving a new LPI certification
Achieving a new LPI digital badge or micro-credential
Achieving a new partner certification
Achieving a new partner digital badge or micro-credential
Achieving a new third party certification
Achieving a new third party digital badge or micro-credential
Attending conferences
Attending courses
Attending educational events and seminars
Attending post-secondary academic courses
Self-directed learning activities
Teaching
Creating educational blogs, vlogs or articles
Creating educational books
Creating educational courses or seminars
Providing mentorship to individuals or groups
Speaking at conferences
Teaching performed outside of regular work activities
Community Participation
Advocacy
Activities to advance open source and openness within your organization
Creating advocacy white papers
Participating in groups promoting open source and openness
Public policy or lobbying activities to encourage greater or more effective use of open source
Professional Associations
Contributing to an open source project (code, documentation, testing, advocacy)
Maintaining membership in other professional associations
Within LPI
Assisting in translations
Organizing a study group
Participating in an advisory group or committee
Volunteering within LPI
Experience
Employment
Entrepreneurial activities to perform and promote your certification-related skills
Working in your regular job in duties related to your certification
Volunteerism
Proctoring exam lab sessions
Volunteering at a non-profit organization to help implement open source solutions
PDUs required by holders of active certifications
Holders of active Linux Professional (LPIC), DevOps Tools Engineer or BSD Specialist certifications will require 60 PDUs per 3-year cycle to maintain the active status of their certifications: Education (min/max) 30/50, Community (min/max) 0/20, Experience (min/max) 0/30. 
Claiming your PDUs
When you complete a PDU-eligible activity, claim them in the People portal. It is your responsibility to ensure that claimed PDUs are accurate and complete, and to maintain the relevant supporting evidence and documentation as required for each activity being claimed.
Supporting documentation and evidence to support PDUs can take many forms:
For events and courses, evidence of attendance (invoice, badge, certificate)
For hours spent, a verification statement from a leader or supervisor
For materials produced, evidence of the material by link, photo or attachment
PDUs required (in advance) by holders of inactive certifications
LPI has enabled membership for inactive certification holders.  If your certification status is inactive, active status will be reinstated upon attainment of 20 PDUs within the preceeding 12 months and acceptance as a member has been awarded. The 20 PDUs can come from any area, Education, Community or Experience.
Verification of PDUs
Claimed PDUs will be selected randomly for due diligence to verify accuracy and may require additional documentation or information. Claimed PDUs may be deferred or rejected if requests for supplemental information are not answered.
By joining Linux Professional Institute, you have accepted and agreed to adhere to the Code of Conduct. Actions that contravene this code by submitting false evidence are taken seriously. Determination that a PDU was entered fraudulently will result in disqualification of the PDU and will result in the termination of membership and forfeiture of pre-paid dues.
In case of disputes, please write to membership@lpi.org or fill out a service request form at the portal. A committee will review disputes and investigate appeals.
Accumulating PDUs
Claimed PDUs may be reviewed at any time in the People portal.
If you are approaching the end of your membership term and have not yet claimed sufficient PDUs, you will be notified approximately six months in advance. If you have not achieved the sufficient PDU target at the time your Membership expires (plus a grace period of three months), your Membership will terminate and you must re-apply.
A maximum of 20 unused PDUs may be carried forward into future cycles, provided that they were earned in the final year of the existing cycle.
Certificate holders who have claimed sufficient PDUs at the end of the three-year cycle will be notified of their successful renewal by email and in the People portal.