LPIC-2 is the second certification in the multi-level professional certification program of the Linux Professional Institute (LPI). The LPIC-2 will validate the candidate's ability to administer small to medium–sized mixed networks.
Current version: 4.5 (Exam codes 201-450 and 202-450)
Prerequisites: The candidate must have an active LPIC-1 certification to receive the LPIC-2 certification.
Requirements: Passing exams 201 and 202. Each 90-minute exam is 60 multiple-choice and fill-in-the-blank questions.
Validity period: 5​ years unless retaken or higher level is achieved.
Cost: Click here for exam pricing in your country.
Languages for exams available in VUE test centers: English, German, Japanese, Portuguese (Brazilian)
Languages for exams available online via OnVUE: English, Japanese
To become LPIC-2 certified the candidate must be able to:
perform advanced system administration, including common tasks regarding the Linux kernel, system startup and maintenance;
perform advanced Management of block storage and file systems as well as advanced networking and authentication and system security, including firewall and VPN;
install and configure fundamental network services, including DHCP, DNS,  SSH, Web servers, file servers using FTP, NFS and Samba, email delivery; and
supervise assistants and advise management on automation and purchases.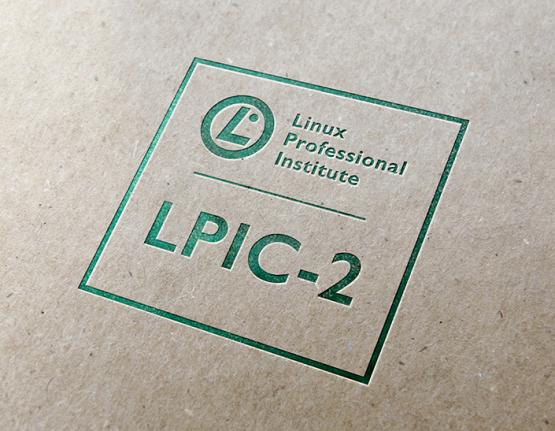 77% of those who were certified received a pay increase within 6 months
-Pearson VUE Value of IT Certification Report 2021

The certifications that gained the most value over the past three months in the sysadmin space were all Linux-related: LPIC-2, LPIC-3 and Red Hat Certified Systems Administrator
-Foote Research Group IT Skill Certs Pay Data Trend 2021

63% of hiring managers are seeking employees who can architect solutions based on open source software
-Open Source Jobs Report 2020
To become LPIC-2 certified, you must be LPIC-1 certified and pass both the 201 and 202 exams
At LPI we take the guesswork out of what's on the exam. Our exam objectives show you what topics you can expect to find on the exams as well as the relative importance of those topics. No matter which study resources you choose to prepare for your LPI exams, reviewing the individual exam objectives should be at the core of any study plan.
LPIC-2 exam 201 topics
Capacity Planning
Linux Kernel
System Startup
Filesystem and Devices
Advanced Storage Device Administration
Networking Configuration
System Maintenance
LPIC-2 exam 202 topics
Domain Name Server
Web Services
File Sharing
Network Client Management
E-Mail Services
System Security