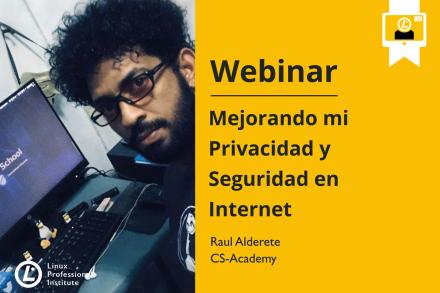 Improving my Privacy and Security on the Internet (Spanish)
June 12, 2020
10:00 (UTC-4)
Missed the webinar? Watch the recording.
We use technology throughout our daily lives. We  share information, engage with friends and family, shop, and for most of us now, work. Technology tends to make life easier, but we must be mindful about using technology responsibly.
Like the common user, cybercriminals use technology to commit computer crimes such as; online scams, and stealing private information. Join Linux Professional Institute and Raúl Alderete from CS-Academy on June 12, 2020 at 10:00 (UTC-4), to learn how to protect your online data, privacy, and improve your overall online security.