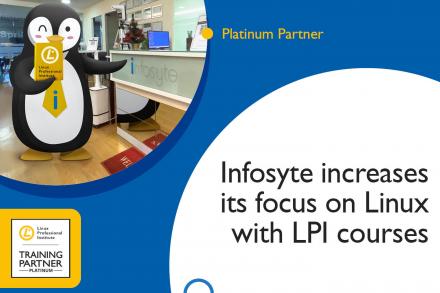 November 25, 2022
Infosyte increases its focus on Linux with LPI courses
Infosyte is a training and education provider for professional IT staff, with headquarters in the city of Puchong, Selangor state, Malaysia. In addition to Malaysia, the company serves large numbers of students in Indonesia, Singapore, South Africa, the Philippines, and other countries in Asia and Africa. Infosyte recently became a Platinum Partner (the highest level) with Linux Professional Institute.
According to Mr. Yap Chee Yuen, Director of Infosyte, about 250,000 people are employed in Malaysia in the information and communication industries. The number has been rising gradually for several years. Banking and finance are major employers along with governments, and oil and gas production.
Infosyte offers courses on system administration, security, and advanced topics such as software architecture and artificial intelligence. A large number of courses focus on obtaining certifications, including LPI certifications. Infosyte has been licensed by numerous organizations with a mandate to offer these courses.