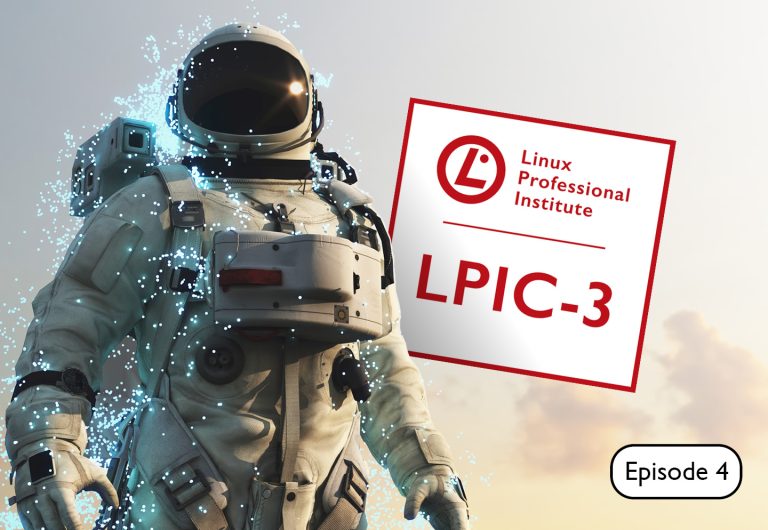 All professionals working in open source IT careers know the importance and relevance of LPI certifications. When we reach the impressive milestone of achieving the LPIC-2 certification, we remember the arduous journey of studying and acquiring applicable knowledge that this feat required. But after the conquest, the question arises: What is the next step in our journey?
Thanks to recent efforts by LPI, the next step in their journey of becoming a top-notch professional in Linux and open source solutions is to become an LPIC-3 certified. From the point of view of a professional who has achieved an LPIC-3 certification, I consider this milestone the culmination of this important journey. And, as someone who has completed this step, I will try through this brief report to express my vision regarding certification and its importance for consolidating a career focused on Linux and open source.
While preparing for any chosen exam in the LPIC-3 certification, it is possible to review, in more depth, many of the topics covered in the LPIC-2 exams in order to become experts in a given context doe Linux and open source solutions: Mixed Environments (exam 300), Security (exam 303), Virtualization and Containerization (exam 305), and High Availability and Storage Clusters (exam 306). In my case, as my career is focused on skills in information security, I chose to become a specialist in the security of servers, networks, and services based on Linux and open source.
Each LPIC-3 certification covers content that is completely in line with the skills required for a specialist in the certification's respective area. The value of the certification emerges especially when facing real-world challenges that usually require more assertive decision-making.
When I had the LPIC-3 certification, I realized the difference it brought to my work. I found I could approach every new project or activity more deeply, coming to more lasting solutions.
However, the simple fact of being LPIC-3 certified brings a mixture of tremendous responsibility and personal satisfaction, as if I wore a badge with the phrase "hey, this guy knows everything about security"! This can be directly associated with the difficulty of becoming LPI certified, and the relevance and recognition that the market observes in relation to those certifications.
By becoming LPIC-3 certified, in the area in which I work, this translates into a competitive advantage when I am evaluated for a new job proposal or a project . I recommend anyone who has achieved the LPIC-2 goal to take this next step on the LPI certification path, because you will find it extremely rewarding professionally and personally to become a technical authority on Linux and open source solutions.
<< Read the previous post of this series | Read the next post of this series >>