Linux Professional Institute LPIC-3 High Availability Systems and Storage
The LPIC-3 certification is the culmination of the multi-level professional certification program of the Linux Professional Institute (LPI). LPIC-3 is designed for the enterprise-level Linux professional and represents the highest level of professional, distribution-neutral Linux certification within the industry. Four separate LPIC-3 specialty certifications are available. Passing any one of the fourexams will grant the LPIC-3 certification for that specialty.
The LPIC-3 High Availability Systems and Storage certification covers the administration of Linux systems enterprise-wide with an emphasis on high availability systems and storage.
Current version: 3.0 (Exam code: 306-300)
Previous version: 2.0 (Exam code 304-200) Available until June 20th, 2022
Objectives: 306-300
Prerequisites: The candidate must have an active LPIC-2 certification to receive the LPIC-3 certification.
Requirements: Passing the 306 exam. The 90-minute exam is 60 multiple-choice and fill in the blank questions.
Validity period: 5 years
Cost: Click here for exam pricing in your country.
Languages for exam available in VUE test centers​: English (Japanese coming soon)
Languages for exam available online via OnVUE: English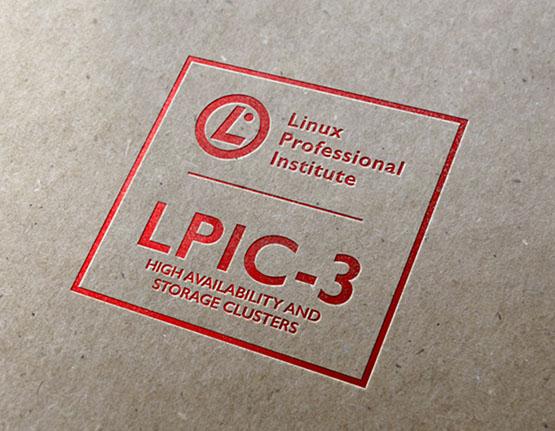 LPI is committed to providing the IT community with exams of the highest quality relevance and accuracy.
77% of those who were certified received a pay increase within 6 months
-Pearson VUE Value of IT Certification Report 2021
The certifications that gained the most value over the past three months in the sysadmin space were all Linux-related: LPIC-2, LPIC-3 and Red Hat Certified Systems Administrator
-Foote Research Group IT Skill Certs Pay Data Trend 2021
63% of hiring managers are seeking employees who can architect solutions based on open source software
-Open Source Jobs Report 2020