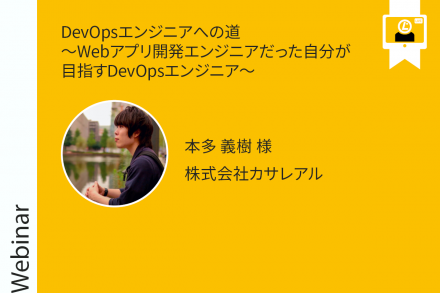 August 24, 2022
LPI Japan Presenting at Open Developers Conference 2022 Online
Linux Professional Institute (LPI) Japan is pleased to announce its participation in Open Developers Conference 2022 Online on September 3, 2022.
Open Developers Conference 2022 Online will be a place for developers and infrastructure engineers to interact with each other and provide a variety of up-to-date information with the keywords "DevOps," "development," and "developers.
Yoshiki Honda's session on September 3 at 12:00 pm. will introduce "The Road to DevOps Engineer - My Aim as a DevOps Engineer from a Web Application Development Engineer".
You can also follow the session on social networking sites
Hashtag #opendevcon
To receive your participation URL, please register by 16:00 on Friday, September 2.