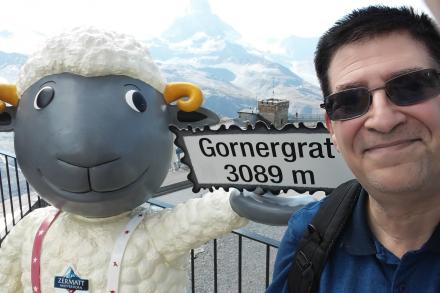 (Re-)Introduction
July 26, 2018 - by Evan Leibovitch
It's good to be back.
After being a central part of the birth of LPI more than two decades ago, I am delighted to be back here in the role of Director of Community Development. My new role is to help guide the ongoing evolution of LPI from a certification body to a wider focus of service to the broader needs of open source professionals.
There are many facets to this task:
Developing a membership campaign that will enable open source practitioners to maintain their status more easily, enjoy member benefits that will drive their professional development, and have a say in the direction of LPI by electing its Board of Directors;
 
Enhancing communications both within the LPI community and with the world at large. This involves more-inclusive use of social media, online forums, surveys and opt-in email. And it also means actively developing more original content and useful resources -- here on the LPI blog, in newsletters  and elsewhere;
 
Broadening our community through partnerships with like-minded organizations, development of local chapters, and outreach to user groups and individuals everywhere. Our community has roots in more than 185 countries, and we want to be better engaged and supportive of local open source advocacy and growth.
These initiatives are ambitious, but they're necessary. As open source has evolved, it has become more corporate; the employers of the core Linux developers and largest sponsors of the Linux Foundation represent the world's largest IT companies. LPI strives to augment this support through empowering of individuals -- developers, administrators, teachers, students, enthusiasts, managers and policy makers -- to keep the community strong from the ground up.
There will be much to add to this corner of the blog over the coming months, such as LPI's new partnerships with the League of Professional System Administrators (LOPSA) and our new relationship with the Michigan Department of Education. And, of course, there's the 20th anniversary of LPI for which we will be looking to you to tell us how Linux and open source has helped you personally and professionally.
It's been quite the ride since a handful of us created LPI from a couple of mailing lists and a determination to help people build careers working with Linux and open source software. These days, there's much less need to explain what Linux is,  though I still encounter far more misinformation and uncertainty than I'd like. Indeed, some new initiatives in the works at LPI, including a new certification program under development, are tailored to address that ongoing challenge.
The year of the Linux desktop has never materialized, but with open source at the heart of both the cloud and most mobile phones, the battle to become part of the global computing mainstream was won long ago. Despite some early predictions of consolidation, the diversity of Linux distributions remains robust. And even Microsoft has turned from calling Linux "communist" to calling it "comrade".
There's plenty that's changed and plenty that hasn't. Besides talking about new LPI initiatives, I hope, in future blogs, to identify interesting news, events, and ideas I find noteworthy in the continuing evolution of open source software and more-broadly, the "sharing economy".
I look forward to continuing the conversation, making new friends, and reconnecting with old friends. If you have any comments on the above of have any ideas of what might be write-worthy, let me know at eleibovitch@lpi.org.