Linux Professional Institute LPIC-3 Mixed Environments
The LPIC-3 certification is the culmination of the multi-level professional certification program of the Linux Professional Institute (LPI). LPIC-3 is designed for the enterprise-level Linux professional and represents the highest level of professional, distribution-neutral Linux certification within the industry. Three separate LPIC-3 specialty certifications are available. Passing any one of the three exams will grant the LPIC-3 certification for that specialty.
The LPIC-3 Mixed Environments certification covers the administration of Linux systems enterprise-wide in a mixed environments.
Current version: 3.0 (Exam code 300-300)
Previous version: 1.0 (Exam code 300-100)
Available until February 23rd, 2022
Objectives: 300-300
Prerequisites: The candidate must have an active LPIC-2 certification to receive the LPIC-3 certification.
Requirements: Passing the 300 exam. The 90-minute exam is 60 multiple-choice and fill-in-the-blank questions.
Validity period: 5 years
Cost: Click here for exam pricing in your country.
Languages for exam available in VUE test centers: English (Japanese coming soon) 
Languages for exam available online via OnVUE: English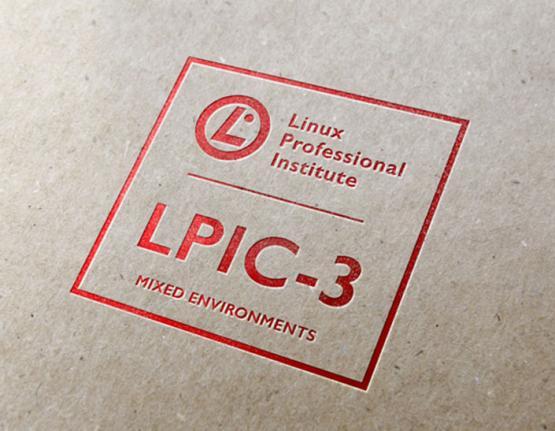 LPI is committed to providing the IT community with exams of the highest quality relevance and accuracy.