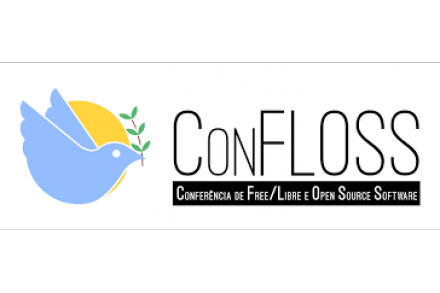 August 21, 2020
ConFLOSS - Conferência De Free/Libre E Open Source Software
August 21 - 23, 2020
Linux Professional Institute (LPI) is thrilled to be participating at ConFLOSS - Conferência De Free/Libre E Open Source Software taking place online from August 21 - 23, 2020.
Connected and Healthy
The First Edition of ConFLOSS will be held 100% Online and Live.
ConFLOSS aims to join the Free Software Events scene in Brazil by providing all participants with training, professional development and networking. The conference will focus on the following tracks;
/ dev (Development)
/ root (Infrastructure)
/ bin (Applications)
/ etc (Others)
Cesar Brod, Director of Community Engagement, Latin America and the Caribbean Region from Linux Professional Institute (LPI) will provide a Linux Essentials class on August 22.
Learn about Linux Professional Institute Certification
Speak with local Linux Professional Institute Partners and learn about LPI exam certifications and how a career in open source creates opportunity for you!!